Books and manuscripts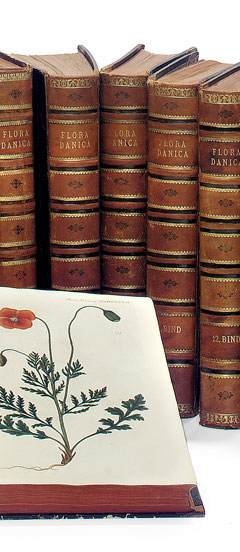 The book auctions attract a large international following, ensuring the books maximum exposure and a good sale. The department also focuses on promoting book auctions directly to interested buyers, via our popular book newsletter, etc.
We are always on the lookout for books for our upcoming book auctions. We are particularly interested in significant individual volumes with international appeal as well as large collections of books covering classic fields such as natural sciences, humanities, travelogues or works illustrated with copperplate engravings, letters and manuscripts.
The book department is based at Baltikavej 10 in Copenhagen, where the auction previews also take place. Books can also be consigned to our department in Aarhus.

We hold online auctions of books, letters and manuscripts 6-8 times a year. See the books featured at our auctions.

If you have a special interest in books, we recommend our book newsletter, sent out around 14-16 times a year.
Contact details