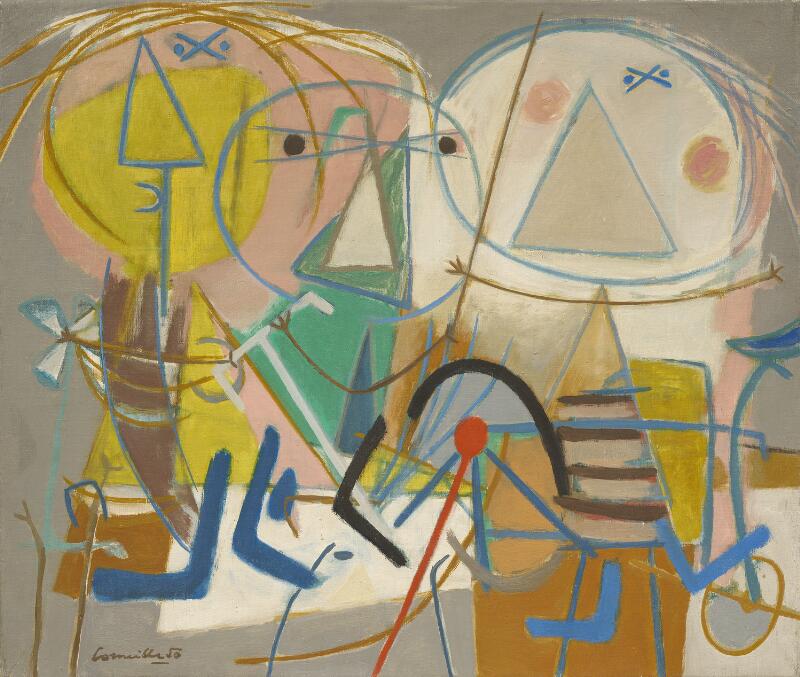 Hammer Prices and Museum Purchases
11 million hammer prices, world records, a CoBrA party and 15 museum purchases – the recent Live Auction at Bredgade was one of the year's greatest successes at Bruun Rasmussen.
In early December, the last auction of the year was held in the historic auction room at Bredgade, when more than 1,100 works of art, antiques, design classics, pieces of jewellery and wristwatches went under the hammer. As we are now part of Bonhams' international network, the auction was marketed worldwide, and a number of highlights were exhibited in Paris, Amsterdam and Brussels. This all bore fruit, generating massive interest in the auction both in Denmark and abroad, with many impressive hammer prices as a result.
Million Hammer Prices on CoBrA
The biggest draw was the large-scale CoBrA Auction, which marked the first major collaboration between us and the other Bonhams auction houses around the world. We presented a total of 120 works by all the well-known artists from the pioneering and powerfully-named CoBrA art movement, producing eight of the auction's million hammer prices. The highest price of DKK 3.3 million was fetched by Corneille's work "L'Orchestre de Jazz Be Bop" from 1950 – a world record for a work by this artist. Then came Asger Jorn with "Le forgeron aveugle" – "d'une mythe muet", which went for DKK 2.1 million, followed by another work by Corneille, "Peinture" from 1952, which sold for DKK 2 million. Works by other CoBrA artists such as Pierre Alechinsky and Karel Appel also achieved prices of more than a million.
Several Records and High Jumpers
Not only did the auction produce many great hammer prices, but a few other auction records were also broken, among them a price of DKK 1.5 million for a rarely-seen-at-auction stoneware vase in the characteristic budding style with the coveted bluey-green Sung glaze by ceramic artist Axel Salto. Danish Golden Age art from the early 19th century was also in great demand, with another world record broken for a drawing by C.W. Eckersberg with the work "Parti af Marmorpladsen" from the 1830s, which sold for DKK 660,000. The auction produced a large number of other high jumpers, including Patek Philippe's Nautilus wristwatch for a hammer price of DKK 850,000, not to mention a portrait by the Italian baroque artist Elisabetta Sirani for a hammer price of DKK 800,000.
A Tennis Player for Wimbledon and Other Museum Purchases
Never before have as many as 15 museums purchased works for their collections at one and the same auction. We have been granted permission by the respective museums to announce nine of these purchases, one of the most notable being the striking work depicting a female tennis player on the court by the up-and-coming, Mexican contemporary artist Monica Kim Garza. The painting was acquired by the home of the world-famous Wimbledon Championships, the Wimbledon Lawn Tennis Museum in London.
"We're delighted to have acquired "Tennis Player", a contemporary painting by Monica Kim Garza, for our collection. As a global sport played by millions of people, this remarkable piece of art will help us celebrate and tell the story of the diversity within the world of tennis and the art world."

Emma Traherne, curator at Wimbledon Lawn Tennis Museum
True to form, the Danish museums were also present in the auction room or poised to bid over the phone, including Den Gamle By in Aarhus. Thanks to donations received via Facebook, they were able to buy Martinus Rørbye's painting "En Torvedag i Wiiborg", while Ribe Kunstmuseum went home with another work, "Parti af kryptkirken i klosteret St. Benedetto", by the same Golden Age artist. Skovgaard Museum in Viborg was the highest bidder for a landscape by P.C. Skovgaard, guaranteed to make anyone long for summer and country life. Faaborg Museum had it sights set on a lovely floral watercolour from 1909 by Anna Syberg, while for the Johannes Larsen Museum in Kerteminde, it was a forest painting by Sigurd Swane. And a piece of German Meissen porcelain in the form of a "plat-de-menage" found its way to Gammel Estrup – The Danish Manor & Estate Museum in Djursland.
When it comes to the Zealand museums, we can announce Øregaard Museum's purchase of Astrid Holm's formidable modernist motif depicting a nude woman in an interior from 1911, and at Museum Amager, they can now, appropriately enough, add Christian Mølsted's painting entitled "Dragør Havneindløb. Efteraarsstorm af Nordøst" from 1917 to their collection.
We would like to congratulate all the museums on their purchases.
---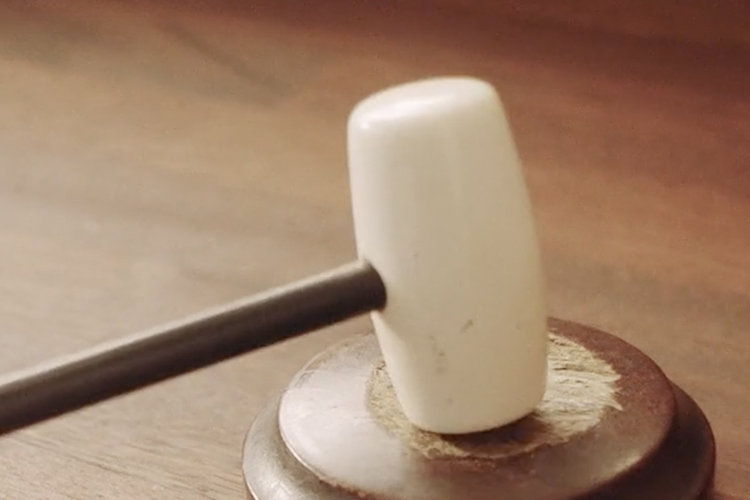 ---