Search agents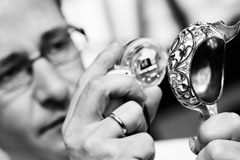 The search agent is personal, searching only for the specific and chosen items. If you are interested in various item categories, it would be profitable to create several agents.
To create a search agent, you first have to carry out a search. When you have the search result, click on "Create search agent" and log in with your customer ID and password. After this, you can confirm the creation of the search agent.
The creation of one or more search agents is of course free of charge and without any obligations attached. You can cancel the search agent at any time on Your page.