What are maximum bids and auto bids?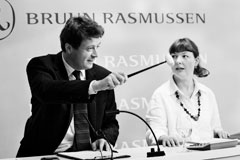 Maximum bids and auto bids
When you want to bid in an online auction, you can do so either by placing your bids one at a time at any time of your choosing during the auction.
There is also the opportunity to submit a maximum bid. This sets the maximum amount you would be willing to pay for a given lot. Then the system bids for you, submitting an auto bid if you are outbid.
Your maximum bid is not necessarily the price you will pay for the lot, because the system always ensures that the hammer price will be as low as possible, and no more than the maximum amount you have set in your maximum bid.
If you are outbid, you will receive an automatic alert by e-mail or text message until 15 minutes before the hammer falls. Sign up to our text message service on "E-mail and SMS Notifications".