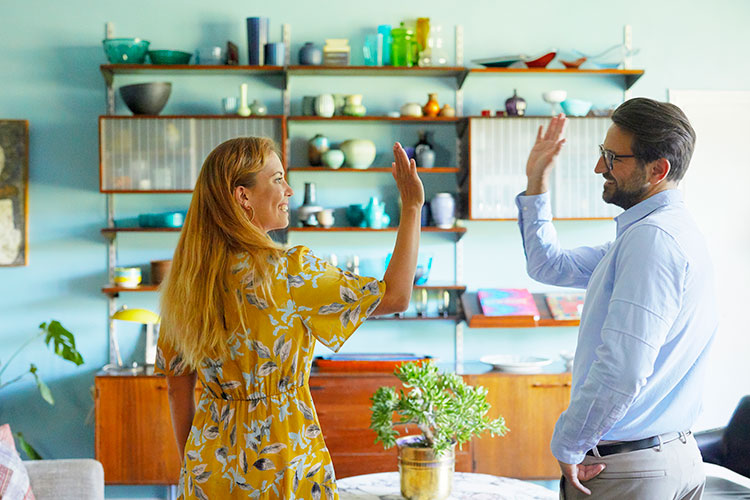 Direct Auction: Easy and Convenient for You
Perhaps you best know us from our Live Auctions with art and design in Copenhagen? But do you also know that we have online Direct Auctions every week? Here you can easily, conveniently and inexpensively sell or buy art, antiques and collectibles at online auction – directly from your own home.
Sell ​​at Direct Auction: Easy and Cheap Online Auctions
In short, Direct Auction is the kind of auction where you are most involved in the process – from A to Z. Here you can put your items up for auction from home without having to leave the house. Our experts evaluate them and present them online to our audience of interested buyers, and after the auction has taken place you send the item directly to the buyer – it is easy and inexpensive, and of course we are there to guide you all the way through the process.
"More than 95% would recommend that others try to to sell at Direct Auction"

Direct Auction – seller survey, 2020
How Do You Get Started Selling at Direct Auction?
If you want to sell your valuables at Direct Auction, the first step in the process is an online valuation. Simply upload your photographs and write a brief description of the item. After this, our specialists will do the rest, and you will receive the valuation in your inbox within a couple of business days. It is free and non-binding – just create a profile if you don't have one already.
Buy at Direct Auction: Good Bargains and Great Finds
Do you love to go on a treasure hunt for good bargains and great finds? At our Direct Auction you will find a wealth of antiques, art and design online, and it is easy to both place a bid and shop there. The items have all been valuated by our specialists, and after the auction, your purchase will be sent directly to your home. You also pay less in fees to the auction house. Direct Auction makes it easy, safe and not least fun to go in search of vintage gold!
"An easy, fun and elegant way to change your interior, where Bruun Rasmussen guarantees and mediates the process of buying and selling."

Direct Auction – Buyer Survey, 2020
Begin the treasure hunt at Direct Auction
Strong Demand and High Hammer Prices
At Bruun Rasmussen, we are experiencing strong demand and achieving international price levels at our auctions. This is because we have the most skilled valuation specialists in Denmark who all have extensive experience in valuating all kinds of different art objects.
We follow the market and price developments closely and have a strong network of customers all over the world. We market the auctions internationally and targeted through advertising, newsletters, auction catalogues and the international press.
We also have many followers on social media and more than half a million visits to our website per month. All this contributes to you getting a safe sale and the right price at our auctions.