No sales of rhinoceros horns!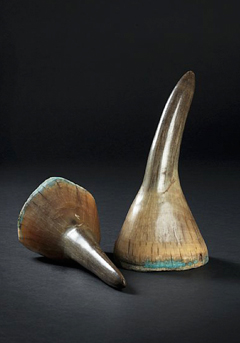 At Bruun Rasmussen we have taken note of the numerous enquiries from the public, and based hereon we have decided to tighten up on our ethical guidelines. Consequently, we will, as of today, no longer sell whole rhinoceros horns.
Bruun Rasmussen Auctioneers has therefore decided to withdraw the two sets of horns, lots 149 and 150, from this afternoon's auction.
Sale of rhinoceros horns is legal in accordance with current Danish law, if so-called CITS-certificates have been issued by the Danish Nature Agency. The two sets in question are covered by the CITES system, and selling them at today's auction would have been in compliance with Danish legislation.