The acquisition of Thomas Høiland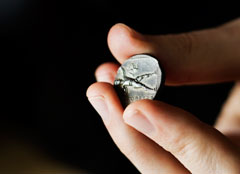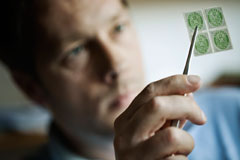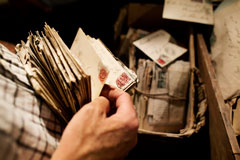 4 images
"The acquisition of activities at Thomas Høiland Auktioner means we will be gathering forces and competences under one roof. The aim is to create a larger common platform for the buying and selling of coins and stamps, and one which can compete on the international auction market for the classic collectors' items," explains Managing Director of Bruun Rasmussen Auctioneers, Claus Poulsen.
Stamp and coin department strengthened
With the acquisition follows former Managing Director Thomas Høiland, who will be employed as Head of Stamps and Coins at Bruun Rasmussen. He brings with him a number of employees who will become part of Bruun Rasmussen's team of dedicated stamp and coin experts.
Thomas Høiland is well known on the auction market. This autumn, he celebrated his 30th anniversary in the stamp business, having started his first independent stamp shop in Copenhagen in 1980. Høiland has been holding public stamp auctions since 1991. In 1998 the first coin auction was held under the leadership of Michael Fornitz, who has been chief  numismatist at Bruun Rasmussen since 2004 and will remain so in the future. Thomas Høiland's auction house was, for a time, the largest stamp and coin auction in Scandinavia and one of the ten largest in the world.
Intensifying our stamp and coin auctions
Over the course of 2011, Bruun Rasmussen will intensify the frequency of and volume sold on the online coin and stamp auctions. The benefit of this for sellers is that the time from consignment to payment is shortened. And buyers have the advantage of always being able to place a bid on stamps and coins, whilst continually keeping an eye on price developments on the market.
As part of the increased activity, Bruun Rasmussen will now be offering four annual traditional coin and stamp auctions – two of each. As always, only rarities and top quality lots will find their way onto the podium of the traditional auctions in Bredgade, where the ivory gavel comes down.