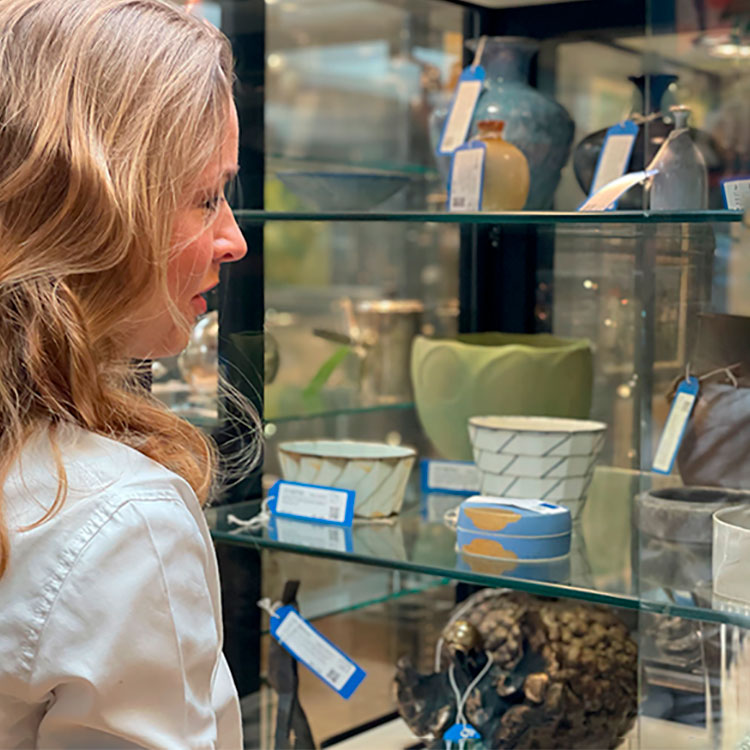 A Daily Dose of Beauty with Ceramics
"If you first let yourself be taken in by the beauty of a handmade piece of ceramic art, you will quickly be hooked", says Amalie Hansen, who is a specialist in ceramics and decorative art at Bruun Rasmussen Auctioneers. But what is it that makes ceramic art so interesting? Who collects ceramics – and why has the interest in ceramic artwork boomed so much in recent years? How do you start collecting? We have asked Amalie.
"There is a proud tradition of making high-quality decorative art and ceramics in Denmark. Ceramic art is part of the Danish design tradition, which is typically characterized by its clear aesthetics and quality and a very dedicated group of collectors," says specialist Amalie Hansen, as we talk to her about collecting ceramic art.
"Decorative art such as vases and dishes have in recent years crept into people's homes in Denmark after a long period where a more minimalist style was prevalent. So, interest in the area is on a steady rise – many design manufacturers are even relaunching ceramic series from the past. However, seasoned collectors often buy ceramics at auction, since this is where they can find the original works designed in the 20th century."
Who collects ceramics?
"The typical ceramic collector is difficult to put in a pigeonhole because it can be both older or younger people – men and women. But they are typically very passionate about what they collect, and they have often familiarized themselves to a great degree with the details of the items they buy or sell," says Amalie.
"The number of ceramic collectors has increased in recent years. We find that a large portion of the new collectors are younger people who may have been inspired to make their first purchase after looking through a housing magazine or via social media, where the interest in decorative art and ceramics also appears to be growing at the moment. Arje Griegst's seashell dinner service is an example of a dinner service that is increasingly being bought by a younger segment of collectors, who may have seen it on Instagram or in housing magazines."
What is the reason for the increased interest in ceramics in recent years?
"I think people fall in love with the timeless design. The eye never tires of looking at it. Owning ceramic works provides you with a daily dose of beauty – which you cannot just buy anywhere. And then there is the renewed focus on high quality, and on surrounding yourself with beautiful unique pieces of craftsmanship. It is material "well-being"," says Amalie Hansen with a smile.
How do you start collecting ceramics?
 "You can actually buy ceramics for a few thousand Danish kroner at Online Auctions, such as a piece from Saxbo. It is easy to combine with a modern interior. My advice is first and foremost to buy with your heart and focus on the type of decorative art that speaks to your personal aesthetic preferences. It can be the shapes or the colours: like a beautiful utility item to adorn a certain spot in your home – for example, a Bodil Manz dish with lemons or a Kresten Bloch vase with flowers from the garden," says Amalie.
"Then I would also always recommend that you read up on the ceramic artists and their processes – it is a form of magic that they perform in their workshops. There is plenty of information available online, dedicated groups on social media – and then there is gold to be found on the shelves of the local library. But beware: You easily get hooked once you open your eyes to the beauty of a piece of handmade pottery. Once you start collecting, there is no turning back."
Why do people get hooked?
"Well, if you have first gotten the taste for the qualities of, say, Eva Stæhr-Nielsen's ceramics from Saxbo, the path to embracing the Saxbo stoneware, in general, is an easy one to follow along. And then you might open your eyes to the works of Axel Salto, Jais Nielsen, Patrick Nordström, Christian Poulsen and Edith Sonne. Then the next step is suddenly not far ahead before you find yourself among the "younger" generation of ceramic artists including Alev Siesbye, Jane Reumert, Bodil Manz and Gertrud Vasegaard. Not to mention the very young generation of contemporary artists who have also dedicated their artistic careers to ceramics – this also becomes exciting to follow for the dedicated collectors," concludes Amalie.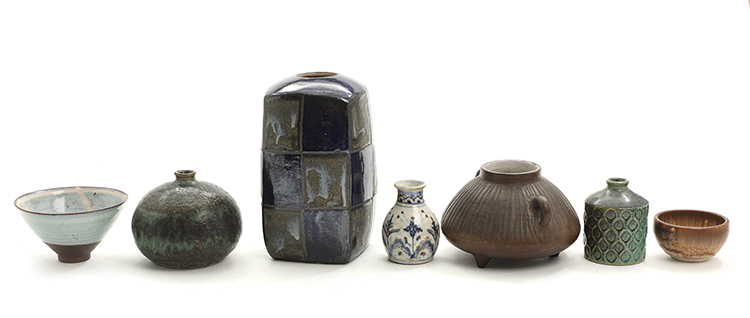 Would you like to own a piece of ceramic art?