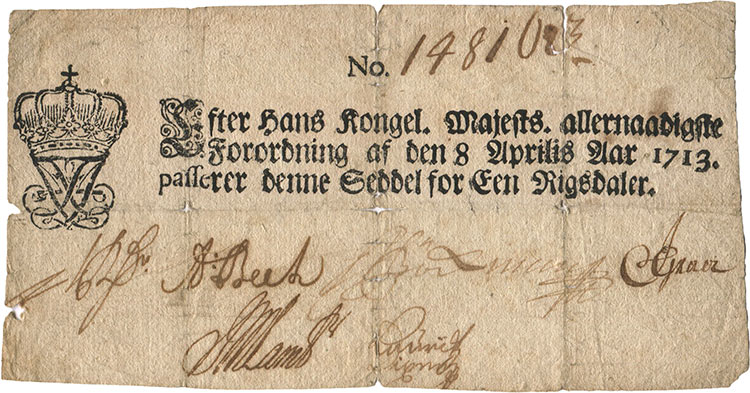 Let the Hunt Begin!
For many collectors, the hunt itself plays a crucial role in building the perfect collection. We kick off the next round of the hunting season with numismatic rarities and prominent collections at a Live Coin Auction on Baltikavej 10 in Copenhagen on 3-4 May – remember to book a seat in advance.
Contrary to popular belief, collecting is not a static affair. On the contrary, it is a very dynamic process, and the Moomintroll in Tove Jansson's marvellous literary universe hits the nail on the head when he comments on the almost existential emptiness that the Hemulen experiences with his completed collection: "I think I'm beginning to understand. You aren't a collector anymore, you're only an owner, and that isn't nearly so much fun." The driving force for many is the hunt itself, and we dare promise that there is no danger of you dear collector owning everything that we will be offering at the upcoming auction.
Upgrade Your Collection with Real Rarities
As a quick litmus test of the above statement we find, for example, Magnus the Good's iconographically interesting Manus Dei coin, a unique bracteate from Knut Eriksson, Denmark's last double gold coin, Jeremias Hercules' beautiful portrait of Frederik III and not least Christian VII's magnificent birthday ducat. Among the paper money, we also see an exquisite rarity in the form of one of Denmark's very first banknotes, a rigsdaler from 1713.
Kurt Guldborg's Collection
We can also lift the veil from the third part of Kurt Guldborg's collection with one of only two gold examples of the commemorative coin from Christian IX and Queen Louise's golden anniversary in 1892. The royal couple each received one of these coins, and the King's coin is still in the royal family while Queen Louise's coin was inherited by Prince Valdemar. It is therefore the only coin of its kind that a collector will ever have the chance to acquire. Unique, of exquisite quality and with royal provenance – what more could one wish for? The only objection may be the price of the coin, but fortunately, the collection offers many rarities and oddities that can be acquired for modest means. View all the lots from Guldborg's collection.
The Poulsen Family Collection
We conclude the sale of Jørgen and Poul Høegh Poulsen's collection, which we initiated at the two previous Live Coin Auctions - a numismatic trilogy that will certainly not be forgotten right away. Three generations of the same family have all with a sure eye for quality and a nose for a good bargain created their impressive collection. The auction will thus represent a "moving day" for many rare cultural treasures, and a large line of beautiful coins from Poulsen's family collection will become part of new alliances. These include exquisite ducats, magnificent speciedalers and memorable medieval coins. View all the lots from the Poulsen Family Collection.
---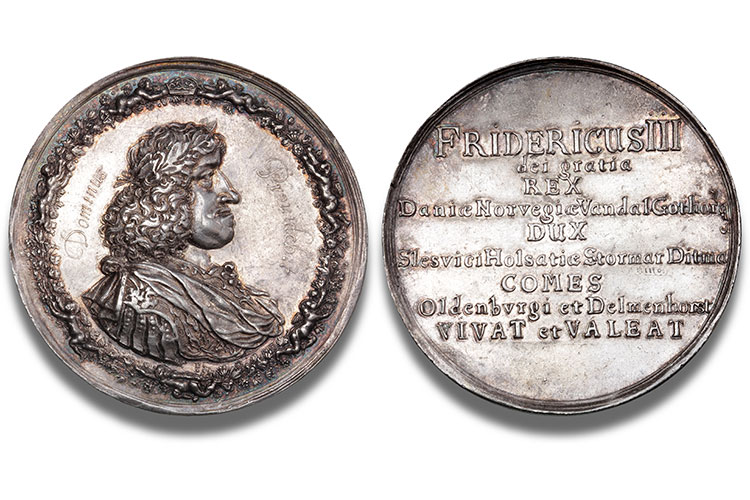 Live Auction
Coins, Medals and Paper Money
3-4 May at 10 am
---
Important Information: Book Your Visit in Advance and Bring a Mask!
The safety of our customers is crucial, and due to COVID-19, we recommend that as many people as possible explore the auction lots at bruun-rasmussen.dk or in the auction catalogues. We also recommend that as many people as possible participate in the auction from home. Read more about your bidding options here.
If you still want to visit the preview and the auction in person, you have to book a time for your visit and bring a mask or visor, which must be worn throughout the auction. We comply with the Danish authorities' announcements concerning thorough cleaning, distance requirements and available hand sanitizer. The preview will be held at Baltikavej on 28 and 29 April between 10 am and 5 pm and again on the days of the auctions on 3-4 May from 9 am. In addition, you can come by our Aarhus location at Søren Frichs Vej 34 D on 27 April between 10 am and 5 pm and see all the lots up for auction.
Polish off your hunting strategy, set your sight and let loose with the bids!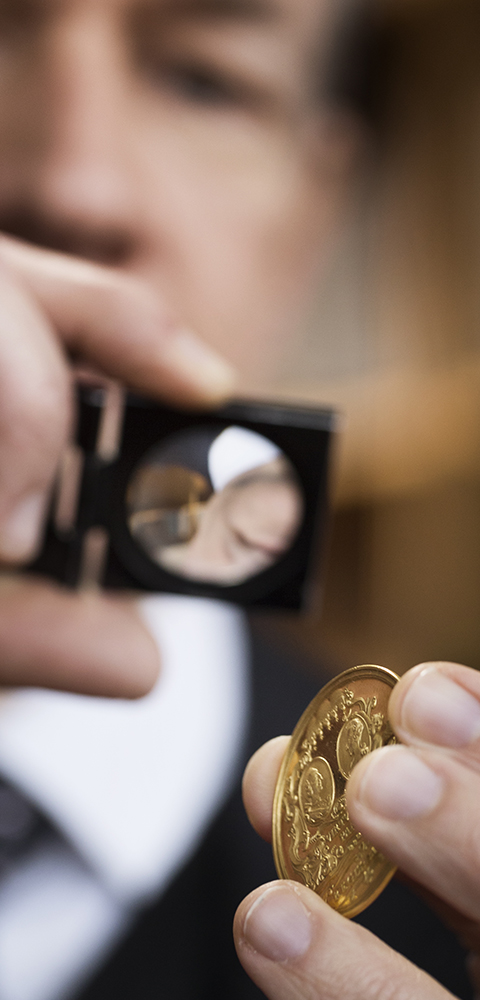 Preview and auction
For English speakers, please contact our customer service at customerservices@bruun-rasmussen.dk