Kay Christensen – Into the Dream
Dreams seep into reality, and reality slips in and out of dreams in Kay Christensen's pictorial universe. At our Online Auction on 13 April, you can explore an artistic universe saturated with sensory perceptions and stories about the inexplicable, the dark, the inner self and dreams.
Artist Kay Christensen (1899–1981) occupies his own, unique place in the Danish art world with his poetic and imaginative paintings. Drawing his inspiration from everywhere but the same place as his Danish contemporaries, Kay Christensen's early works kept to a light palette of a few colours in different tones before switching to a completely different personal expression from around 1940. From that time on, his works are dense, evocative and colourful, sometimes everyday motifs with the woman or child at the centre, other times floating dream images with fleeting figures and fantasy landscapes.
The Dreaming Outsider
Kay Christensen was never part of the main streams and prevailing isms of his day. Although he achieved a certain popularity and was a valued name, he was never interested in latching on to any of the mid-20th century artists' associations that emerged in Denmark. He mainly found his inspiration abroad. International exhibitions in France and Paris in particular made an early impression on him, where artists such as Odilon Redon with his side-facing figures and floral ornamentation, Chagall's paintings from Vence and even Edvard Munch influenced the younger artist.
The Woman and the Child
With the quiet interiors from his time in Paris and dark Nordic rooms as a backdrop, his starting point was often the familiar, and the immediate surroundings. The woman and the child are a leading motif in Kay Christensen's works. Most often, the immediate surroundings are challenged by something intangible. A floating veil of ornamentation and fables, with deep reds, orange tones and dark greys, sneaks into the night universes. And this is where Kay Christensen is to be found in his work – inside the dream.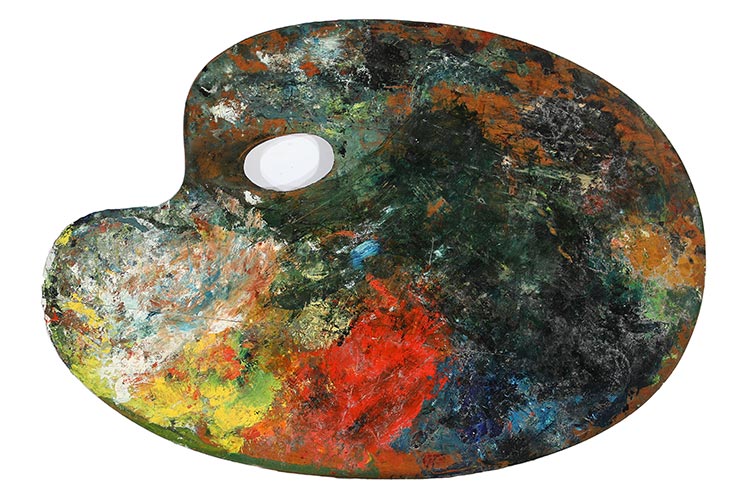 Online Auction
Kay Christensen
Tuesday 13 April at 8 pm