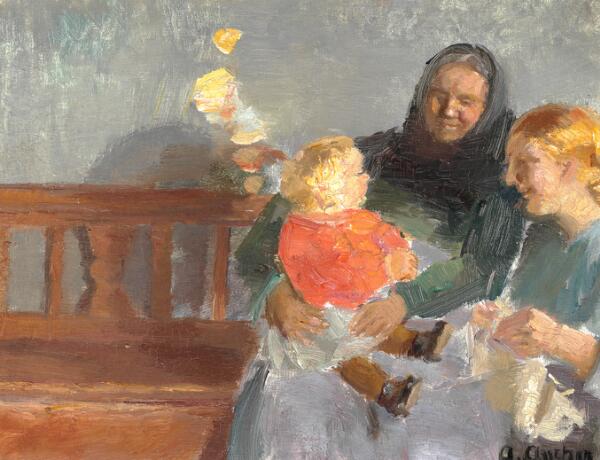 Theme: Female Artists
Over time, many strong female voices have not been given their proper place in art history. The educational and exhibition opportunities for artists have also not been equal between the genders. Alongside a number of museums and scholarly researchers, we are now placing a spotlight on female artists at our auctions.
2021 is a year dedicated to women at Bruun Rasmussen. With this thematic focus, we would like to shed light on a number of artists who have undeservedly stood in the shadow of their male colleagues, had difficulty finding exhibition opportunities or even been swallowed up by oblivion and forgotten in the art history books. At this year's first Live Auction, we can present a number of female artists from the second half of the 19th century and up until today.
The Portrait Painter Bertha Wegmann
One of the artists at the auction is Bertha Wegmann (1847-1926). She was the first professional female artist in Denmark and became a leading portrait painter during her own lifetime at the same level as the Skagen painter Peder Severin Krøyer. For a long time, she has been written out of art history, but a renewed interest in her work has emerged in recent years. At our previous Live Auction, we sold her 1885 portrait of a young Marie Triepcke (later Krøyer). The buyer was The Hirschsprung Collection, and the museum acquired the work for DKK 3.1 million – a world record for a work by a female Danish artist. The museum's purchase was subsequently the subject of a heated art debate across the Danish media concerning the question: How do we place a value on good art? This time we have two works by Wegmann that show the inspiration she found in French Impressionism, which she became acquainted with on study trips to Paris during the 1880s. In the work with the little girl under a flowering tree, Wegmann boldly plays with genres from different time periods. The Impressionist inspirations are expressed with the clear and fleeting brushstrokes, while the trompe l'oeil genre from the 17th-century Netherlands unfolds in the shift of the picture planes and the creation of an illusion that the work is attached with thumbtacks. In addition, Wegmann has also included a nod to the then very popular style of Japanism with the clear framing and off-centre placement of the flowering branch.
Anna Sophie Petersen's Sleeping Woman
Another of the auction's artists is Anna Sophie Petersen, who today is largely unknown and only represented to a very modest extent in the Danish art museums. Like many of her fellow female artists, her career path was a bit of an obstacle course due to the stereotypical perception of gender roles at the time. However, as one of the few women at the time, she was able to make her dreams of becoming an artist come true. She was taught at the Arts and Crafts School for Women in Copenhagen and by the French painter Jean-Jacques Henner in Paris. Back home in Copenhagen, she established a name for herself as both an activist in the women's movement and as a working artist who, in line with Laurits Andersen Ring, found her primary motifs among the common people. She socialized with the modern artists of the time and maintained a lifelong friendship with people such as Jens Ferdinand Willumsen. Her talent was also noticed abroad – in the 1890s she exhibited in Paris, Munich and Chicago. At this auction, we can present her 1890 depiction of a sleeping woman seen from an unusual, oblique angle.
From Anna Ancher to Cathrine Raben Davidsen
At the auction, you will also find two works by Anna Ancher. She stands as one of only a few women who was recognized in her own time and has subsequently managed to achieve a permanent place in the writings on Danish art history. The focal points for her were colour and light, and, as you can see in the works up for auction, women engaged in everyday chores was one of her favourite motifs. In one work, she unites three generations of women – a little girl and her young mother and grandmother in a tender moment together. If you look further ahead in art history, we can offer a Parisian drawing by Franciska Clausen, a sculpture by Sonja Ferlov Mancoba and a portrait by Gerda Wegener – not to mention contemporary artworks by names such as Cathrine Raben Davidsen and Anette Harboe Flensburg.
---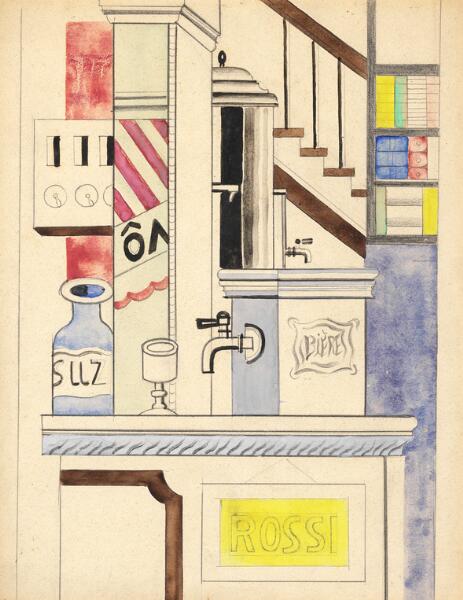 Live Auction
Female Artists
8 March and 10 March at 4 pm
---