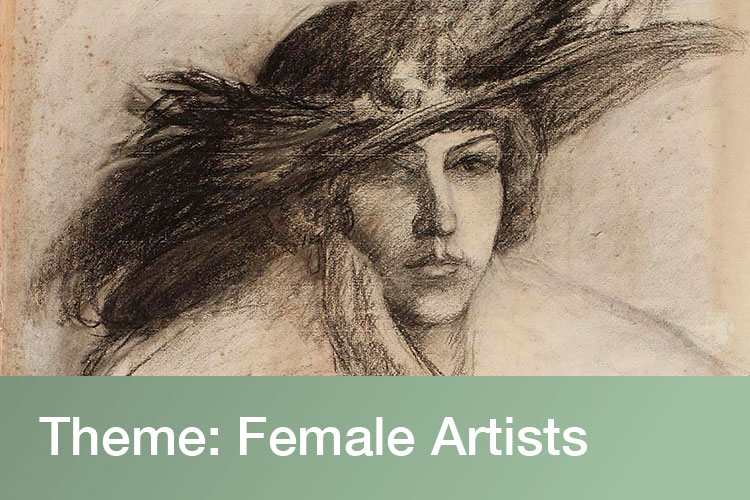 Theme: Female Artists
Strong female voices have often not been given their rightful place in art history. Alongside a number of museums, we are focusing on female artists and artisans during the coming year. The current Online Auction includes names such as Emilie Mundt, Ebba Carstensen and Eva Stæhr-Nielsen.
2021 will be a year focused on female artists at Bruun Rasmussen Auctioneers. With a number of theme auctions, it is our goal to shed light on different artists who have undeservedly either stood in the shadow of their male colleagues, not been allowed to exhibit their work properly or even disappeared entirely from the pages of art history. It is no secret that the female gender and the life of an artist have in the past been perceived as opposites and that traditional gender stereotypes have stood in the way of many women's careers as artists. However, despite the gender bias in art history, there have always been female artists who were recognized during their own lifetimes.
---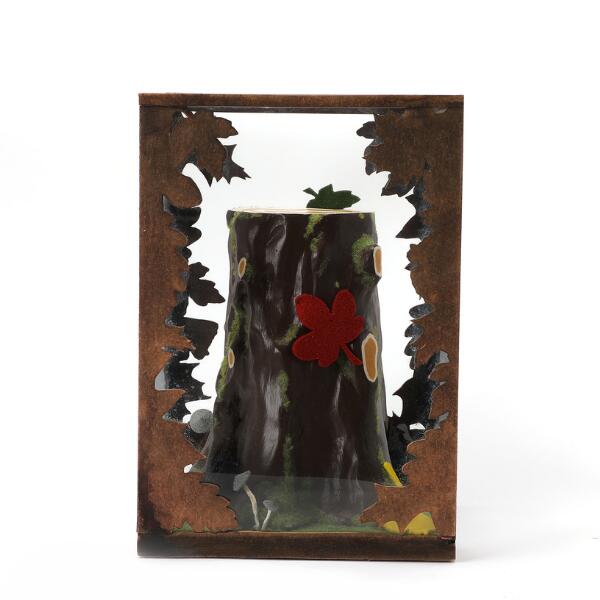 Online Auction
Theme: Female Artists
25-26 January
---
Female Artists in the 19th Century
In the 19th century, it was rare for a woman to be an artist. Those who did become artists faced many challenges, and their educational opportunities were limited. The first women were admitted to the Royal Danish Academy of Fine Arts in Copenhagen in 1888, but it was not until 1908 that the Academy's School of Art for Women merged with the Academy and women gained access on an equal footing with men. Fortunately, before that time, private drawing and painting schools were established, where women of the time could receive their artistic educations.
At the current Online Auction, Emilie Mundt and her life partner Marie Luplau represent this early group of female artists, and we have several works by the two major figures. They met in the early 1870s at Vilhelm Kyhn's School of Drawing and Painting for Women. In 1874, they both applied in vain for admission to the Academy. Instead, they travelled to Munich, where women, unlike in Denmark, were allowed to draw live nude models. Later on, they went on longer study trips to Paris, among other places, to learn about the latest artistic movements. After returning from Munich, they jointly set up a private art school that came to influence an entire generation of young female artists.
Changing Times and Modernist Art
If we move up into the first half of the 20th century, Ebba Carstensen stands as a central figure of this period. She was one of the first women to be admitted to the Academy on the same terms as men were. The challenge was now no longer access to the Academy, but instead getting the work exhibited. The larger artist associations generally did not admit women as members, which Carstensen was vehemently opposed to. She became a respected artist during her own lifetime and was a co-founder of the Society of Female Artists in Denmark. As the auction shows us, Carstensen never left the figurative expression but developed an idiom characterized by simplification and geometric stylization.
At the auction, you will also meet Else Fischer Hansen, who belongs to a later generation of female artists. She made her debut at the Danish Artists' Autumn Exhibition in 1928, and from the mid-1930s she began working in an abstract idiom inspired by nature and based on sensory impressions. For a period, she was close with many of the artists in the CoBrA movement, among other things, she participated with members of the avant-garde group Helhesten (Ghost Horse) in the significant "Tent Exhibition" in the forest park Dyrehaven in 1941.
Ceramic Art by Female Artists
At this Online Auction, we are expanding the field with a few of the female ceramicists, who in recent years have become part of the growing demand for Danish ceramics from the period 1900 until today. Here, both Eva Stæhr-Nielsen and Edith Sonne can be seen as pioneers within their field, which did not see the same type of discrimination between the sexes as in the world of visual art. They were both a part of Saxbo's lineup of strong leading figures, who from the early 1930s in collaboration with one of the factory's founders, Nathalie Krebs, created quality stoneware in simple shapes at affordable prices. At the auction, we have, for example, Eva Stæhr-Nielsen's blue-glazed stoneware bowl, which in shape, volume and glaze type is a strong representative of this process.
Another interesting ceramic piece is a wall relief with an incised motif of figures by Birte Weggerby, whose work we do not often see at our auctions. Her idiom is in line with the abstract-expressive style of the contemporary CoBrA movement. We also look in the direction of a newer generation of female ceramicists with names such as Tove Anderberg and Bente Hansen, whose organically light and highly sculptural forms, respectively, are expressed in the works at this auction.