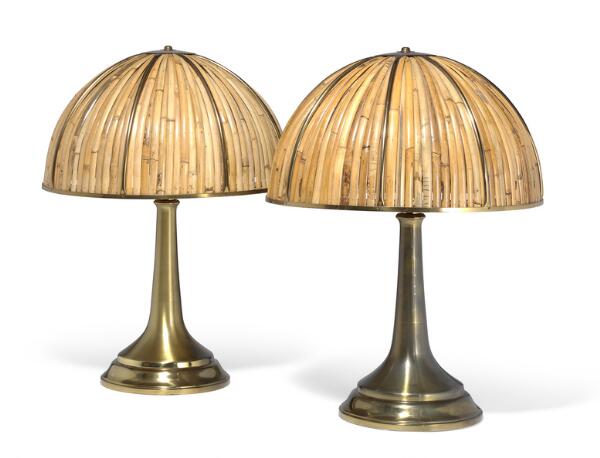 Hammer Prices and Museum Purchases
"It's a seller's market!" The message could not be clearer from our Director of Valuation and Sales, Kasper Nielsen, when asked about the recently completed Live Auction in Copenhagen, which resulted in surprising hammer prices and nine museum purchases.
At Bruun Rasmussen, we greeted the autumn with a Live Auction, where we presented approx. 1000 auction lots with art, design, antiques, wristwatches and jewellery. According to Kasper Nielsen, the auction exceeded all expectations:
"We experienced an auction where the hammer prices across all categories surpassed what we had hoped for. In many ways, the year 2020 has been an unusual and worrying year, also when it comes to the auction market. But surprisingly we are currently experiencing a strong art market with buyers who as a result of the negative interest rate and an unstable stock market are investing large amounts in artwork – everything from the Renaissance to Danish Contemporary Art is doing well. Another reason that we have not lost many steps in our stride during the corona crisis is that we as an auction house have fortunately already undergone a significant digitalization process. Therefore, sellers from all over the world have been able to get a valuation online with a subsequent logistically sound consignment plan, and the buyers have had ample opportunity to bid at our auctions from their own computers. All this has definitely played a part in the many consignments and subsequent high hammer prices. The conclusion has to be that it is a good time to be a seller on the auction market."  
Vintage Wristwatches from Rolex, Modern Art and an Auction Record
The auction's highest hammer price came with a rare vintage Rolex wristwatch, the so-called "Model Oyster Cosmograph", ref. 6263 from approx. 1970. The watch achieved a hammer price of no less than DKK 1.675 million and thereby became the second most expensive watch ever sold in Denmark. Another million kroner hammer price was achieved with the painting "Der Narrenkönig" (1965) from the CoBrA founder Asger Jorn. Right on the heels of this work came the French artist Georges Mathieu with the painting "Hommage à Antonio Conselheiro" from 1959, which went for DKK 900,000. The auction's fourth-highest hammer price represented an auction record with the most expensive ring we have ever sold. The ring was set with an emerald-cut diamond and flanked by two beautiful Burma rubies and went for DKK 770,000. 
Jens Juel's Portrait and A Spotlight on Laurits Andersen Ring
When it comes to art from before the year 1900, it was a portrait of a Russian prince from 1798 by Jens Juel that led the pack with a hammer price of DKK 750,000. The boy is depicted as a "true" child with a sweet expression on his face, and the work is emblematic of a time where society began to focus on childhood as something valuable in itself spurred on by the pedagogical writings of the philosopher Jean-Jacques Rousseau. At the auction, we also placed the spotlight on Laurits Andersen (L.A.) Ring. All thirteen works by Ring at the auction were sold at fine prices. The highest price was achieved by "At the Mouth of the Stream. Karrebæksminde" from 1897, which went for a price of DKK 660,000 against an estimated value of DKK 150,000-200,000.
From Italian Lamps to a Classic by Finn Juhl
We concluded the auction with design and modern decorative art, and here we saw an example of how international the art market truly is. A pair of large table lamps by the Italian designer Gabriella Crespi found their way to the auction and proved that when something so international and unexpected is up for auction at our latitudes, bids will also arrive from all over the world - the result was a hammer price of DKK 215,000. Finn Juhl is apparently eternally popular and consistently achieves high prices. The proof of this at the auction was an "FJ 45" easy chair in Brazilian rosewood, which settled on a price of DKK 240,000.
Art for the Museums
Nine of the works at the auction ended up in the hands of different museums. We have been allowed to name the new owners for six of them. Holstebro Kunstmuseum can now add an early and uncommon painting from the 1930s by Sonja Ferlov Mancoba to their collection. The David Collection in Copenhagen bought Jens Juel's portrait of Princess Louise Augusta wearing a fashionable Turkish 18th-century costume, while the Danish Railway Museum in Odense very aptly became the owners of a work by L.A. Ring with a motif of a railroad crossing at his childhood home. The Salling Museum in Skive won the bidding war over the artist Christen Dalsgaard's funny motif with a couple kissing while they are secretly being watched by a young girl. The Museum of National History at Frederiksborg Castle bought a beautiful view of the castle from 1854, while the artist L.A. Smith's depiction of a young woman in a white dress and red shawl from 1847 will now be able to call the National Museum in Stockholm her new home.