From a Collector's Chamber of Treasures
A selection of literary treasures from the now-deceased Flemming Erik Pedersen's extensive book collection is up for auction this September in Copenhagen. The auction lots include many gems by Hans Christian Andersen, a donation copy of the Lex Regia from 1709 and a friendship book from the bishop of Trondheim, Erik Eriksen Pontoppidan.
Flemming Erik Pedersen (1931-2020) worked for several years as a valuation specialist of books and manuscripts here at Bruun Rasmussen. He had a great passion for books from an early age, which eventually resulted in an enormous knowledge of books, book printing, book art and history. Pedersen collected for pleasure and with his heart all his life, and for many years he sat on the board of the Danish Bibliophile Club, where he in 2012 was appointed an honorary member of the club.
On the Road with Hans Christian Andersen
A curious lot from Pedersen's collection is a rare "joint letter" written by an elderly Hans Christian Andersen and a youthful, 19-year-old, Edgar Collin. The letter is written to Edgar's parents, Augusta and Jonas. Andersen, who was an ultra-modern tourist in his day, invited several young men along, including a couple from the Collin family, on "Grand Tours" to places of classical culture in Europe. It was the poet who paid for everything – partly as a kind of "gratitude indulgence" to the faithful supporters of his own youth, partly to secure companionship and support – but most of all perhaps as an aging poet to secure a fresh breath of youth on his travels! In the summer of 1872, the destinations were Germany and Switzerland with Edgar, and the letter, which is a thorough description of their shared experiences of the previous days, contains witty comments and a small drawing. Andersen assures the parents that Edgar is a "very gracious travel companion" and hereby refers to one of his famous fairy tales The Travelling Companion (1835).
In general, the journeys with the young men were not always successful. This is stated in texts such as the writer's diaries. For the youngsters, Andersen sometimes appeared as a demanding tour guide, as he was well-known to be sensitive and have high expectations. Andersen on the other hand was frequently disappointed by the young men's lack of interest and commitment. Nevertheless, everyone has undoubtedly had an experience of a lifetime – and Andersen found renewed inspiration for his writings.
"Tout le monde est une farce"
We also have other Andersen lots from Pedersen's collection, including an extremely rare set of Fairy Tales for Children in a 2nd edition, paper cuts and presentation copies. In addition, a donation copy of the Lex Regia (1709) from Wilhelm Hammershøi's private book collection, various incunabula, rare bindings, manuscripts and not least a friendship book for the later bishop of Trondheim, Erik Eriksen Pontoppidan from his Grand Tour to France and the Netherlands in 1641–42. The autograph collection contains original contributions from one of the most spectacular couples in Danish history: Leonora Christina and the statesman Corfitz Ulfeldt, who in the pursuit of power threw their lives into a dramatic storm that had fatal consequences for both. Ulfeldt's contribution reads: "Tout le monde est une farce" (The whole world is a joke)
Additional Books up for Auction
At two upcoming online auctions in the autumn and spring, we will host the sale of the rest of Pedersen's book collection, which includes important Danish works from the 16th-20th centuries, beautiful bookbindings and manuscript fragments.
---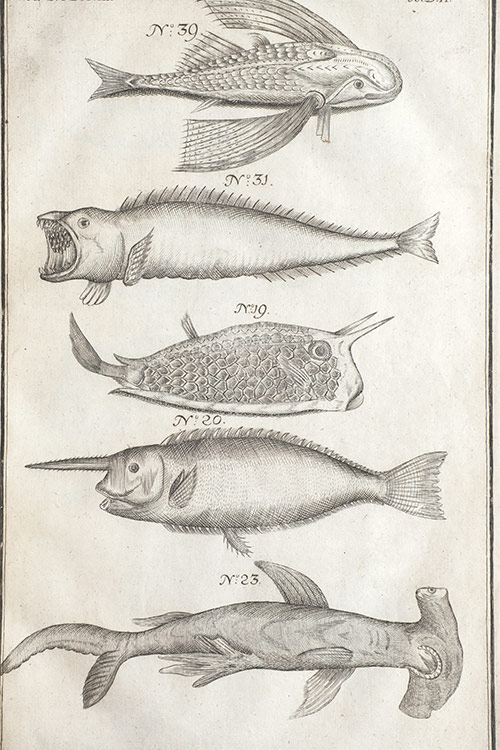 Live Auction
Books, Letters and Manuscripts
Wednesday 16 September at 4 pm
---