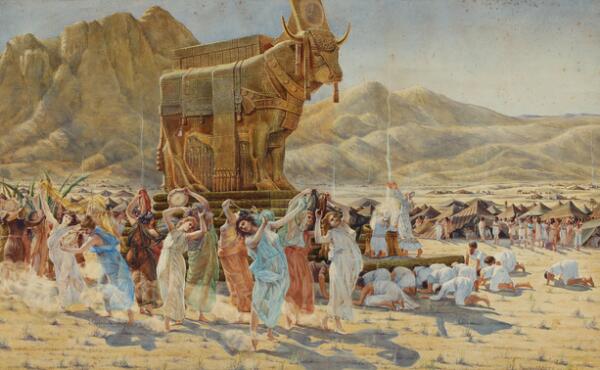 Art on Paper
From engravings and etchings to watercolours and drawings – at a theme auction this summer we are currently offering more than 85 works of art on paper. These include works by Danish Golden Age artists such as Martinus Rørbye, Constantin Hansen and J.Th. Lundbye and international names such as the Frenchman Henri Paul Motte.
An Intimate Insight Into the Artist's Work
Most artists have at some point in time used drawings as an important part of their creative process. The drawings are often the medium in which the artist can try out ideas and explore different methods and shapes. Some ideas become studies for later work, while others remain sketches. A common trait for all of this artwork is that the artist's personality and temperament are often revealed through the choice of materials and brushstrokes.
Whether it is a quickly drawn sketch or a carefully worked-out study for a larger piece, drawings can often give us a more intimate view of the artist's work. The same intimacy applies to the graphic artwork produced throughout history where skilled craftsmen have carefully engraved, cut or etched directly on copper plates or wood. With these techniques, it became possible to make the art more available and accessible to people who would otherwise not be able to enjoy it.
Artists Portraying Artists
The auction includes some of Denmark's greatest painters from the nation's artistic Golden Age, such as Martinus Rørbye, Constantin Hansen, Christen Købke and J.Th. Lundbye. From the latter's hand, a small portrait sketch from 1836 can be highlighted, which depicts his friend and colleague J.A. Jerichau. The 20-year-old sculptor is portrayed with his head resting in one hand, immersed in work – or perhaps in the troubling thoughts that often occupied the mind of the melancholy artist. Also included in the auction is a portrait sketch, which Jerichau created almost at the same time as J.Th. Lundbye created his sketch.
From the Art Metropolis of Paris
Moving up a bit in time, we can also mention a classic academy drawing of a standing male model made by Laurits Tuxen in 1876 while he was a student at Léon Bonnat's art school in Paris. The drawing shows the 25-year-old painter's delicate and knowledgeable hand as well as his understanding of the human figure. It is understandable that Tuxen's teachers at the Royal Danish Academy of Fine Arts urged him early on to choose figure painting rather than seascapes, which would otherwise have been his preferred choice. 
Another piece of evidence of Tuxen's stay at Bonnat's school is an evocative print engraved after a self-portrait by Tuxen's French teacher. The engraving is signed by Bonnat with a personal greeting to Tuxen: "á mon ami et élève Tuxen".
If we stay in France, the auction also features an impressive watercolour from 1899 by the French painter Henri Paul Motte, who reproduces the biblical account of the Israelites' dance around the golden calf. Motte was a student of the great historical painter, Jean-Léon Gérôme, which is clearly felt in both Motte's style and choice of imagery.
NB: The preview will be open from Saturday 4 July at Sundkrogsgade 30 in Copenhagen's Nordhavn and up until the auction day. Everyone is welcome!
---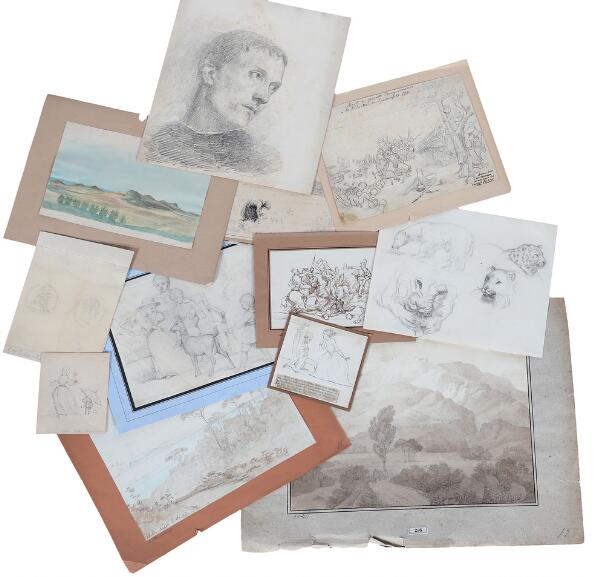 Online Auction
Art on Paper
Monday 3 August at 7 pm
---