Poul Anker Bech's Enigmatic Realism
The works of the North Jutland painter Poul Anker Bech stay with you for a long time after you have experienced his imaginative visual universe. Dive into eight of his works at the summer auction in Copenhagen!
At this summer's Live Auction of modern art in Copenhagen on 16-17 June we will be presenting a series of works by the Danish artist Poul Anker Bech. His paintings have quite understandably become a sought-after commodity at our auctions. With his North Jutland humour and enigmatic realism, Poul Anker Bech created a thought-provoking, refreshing and original contribution to Danish art history.
In Search of Meaning
The artist's works are based on a form of realism, where recognizable and lifelike elements populate the motifs. These elements, however, are put together in unfamiliar and surprising contexts. Therefore, the works deny any easy interpretation, and you are both entertained and left with a feeling of unease. As a viewer, you should perhaps avoid any attempt at interpretation altogether and simply let yourself be carried away by the artist's ambiguous, enigmatic universe and follow his own approach: "It should be the painting, you remember, without knowing the meaning of it".
Images of Memories and Expectations
Nevertheless, one still feels the urge to learn more about the ideas that constituted the foundation of Poul Anker Bech's work. In his view, striving for the moment was neither the goal in life nor in art:
"I believe more and more that sensory experiences are not that interesting (...) The animals certainly have those to a great degree. The food tastes good to them and their mating feels lovely, etc. (...) The interesting thing about humans is that in addition to the moment we live in, we also have the whole giant world alongside us called the future, and another giant world called memories. It is our lives in the memories and the expectations concerning the future that are the most interesting and what makes it exciting to be alive." 

Poul Anker Bech

Finn Terman Frederiksen's "Det tabte land – Poul Anker Bechs billedverden" (The Lost World – The Works of Poul Anker Bech)
For Poul Anker Bech, human existence and art made sense if the focal point was memories of the past and expectations of the future. Therefore, his paintings contain multiple worlds all at once and move on the border between dreams and reality. In the works up for auction, you will find, for example, a musketeer, a pig, a bunker, a golfer and an Oriental summer night. Themes, schedules, geographical locations and moods interweave with each other in an existential matrix of past, present and future. Parts of the motifs are reproduced almost photo-realistically, while other parts are reproduced with pastose brushstrokes and thereby move into a more abstract and indeterminate idiom. One thing is for sure, with Poul Anker Bech you are both drawn in and challenged as a viewer.
About the Artist
Poul Anker Bech's career as an artist began in the 1960s, but initially painting was not his primary occupation. In 1973 he completed an MA in History and Art History from Aarhus University. After that he worked for many years as a high school teacher, and it was not until 1988 that he quit his teaching job to become a full-time painter.
---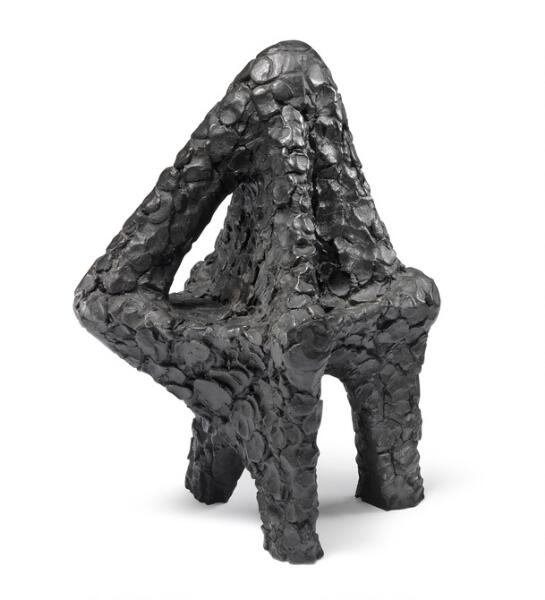 Live Auction
Modern Art
16-17 June
---
Watch our art specialist Niels Boe-Hauggaard talk about the paintings of Danish artist Poul Anker Bech in the video below