Status at Bruun Rasmussen
Denmark as a society is gradually opening up again, and there are several positive signs in this development. At Bruun Rasmussen, we are going ahead with all of our auctions and most activities as planned. This means that you can continue to buy and sell art, design, antiques and collector's items, and all of our departments are open for valuation, consignments, previews and collection. In other words, we are open for business – but of course within the guidelines stipulated by the Danish authorities. 
Precautionary Measures
At Bruun Rasmussen, the safety of our customers is paramount, so it goes without saying that we are complying with the guidelines of the Danish authorities regarding hand sanitizers, cleaning and keeping a safe distance from others. We are limiting the number of guests inside our premises at one time, and you can therefore safely visit our departments.
---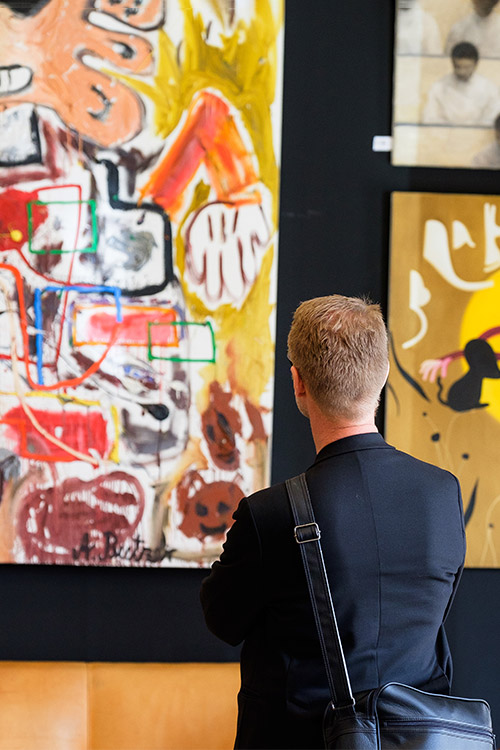 Book a visit to the preview and auction
For English speakers, please contact our customer service at customerservices@bruun-rasmussen.dk
---
A Digital Auction House
As a modern, global auction house, we also offer all our services digitally, which means you can easily stay at home and still make use of our auctions. Find out how below:
Valuation: Our valuation specialists are standing by to help you with valuations of your items online via the valuation service at bruun-rasmussen.dk. You will receive a reply within two business days.  
Consignment: If you wish to sell your items at auction, you can drop them off at our offices or send them to us. You can also request our help with the shipping via a carrier – we will always find the best and cheapest solution for you!
Bidding: At our Direct Auctions and Online Auctions, all the bidding is done via our website. At our Live Auctions, you can bid via our LIVE bidding, place a commission bid or bid via phone. Read more about bidding at a Live Auction. If you prefer to be present at the Live Auction, you have to book a time in advance in order for us to manage the number of guests. Should you wish to book an appointment for the upcoming Live Auction, you can reserve one or more visits by contacting our customer service via +45 8818 1111 / customerservices@bruun-rasmussen.dk. 
Collection and delivery: If you wish to buy something at one of our auctions, you can pick up your auction purchase from our departments or have it delivered directly to your home. We can offer to help you find the right carrier for the shipment.
Storage: Alternatively, if you need to have your auction purchase stored during this period, we will happily store it for you at our warehouse free of charge.
Thank you for being part of our auction house
Jakob Dupont, CEO Bruun Rasmussen Auctioneers
---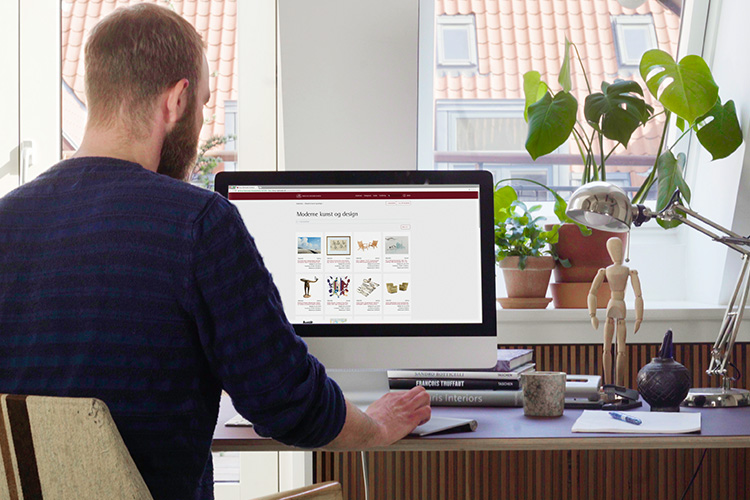 ---
---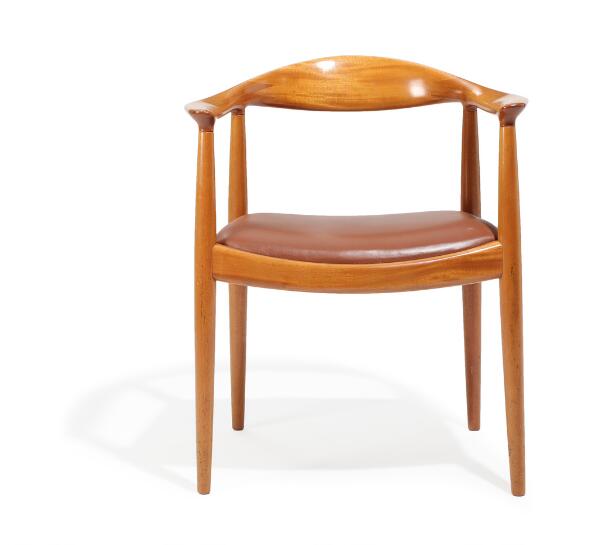 Upcoming Auctions
Explore!
---