The Design Specialist's Own Favourites!
At Bruun Rasmussen we are probably best known for design at the very high end of the price range, but every week of the year we also sell furniture and lamps from the 1930s-70s at more affordable prices. Design specialist Peter Kjelgaard has selected a handful of his favourites from the current Online Auction.
The media often focuses on stories of bidding rounds reaching several hundred thousand Danish Kroner for unique design pieces by Peder Moos or rarities from Finn Juhl.
Of course, this is part of the picture, but at Bruun Rasmussen we like to look a little further and have therefore asked Peter Kjelgaard, our Head of the Modern Design Department, to share a number of his own favourites from this week's selection of designs – all with estimates from a few thousand Danish Kroner and upwards.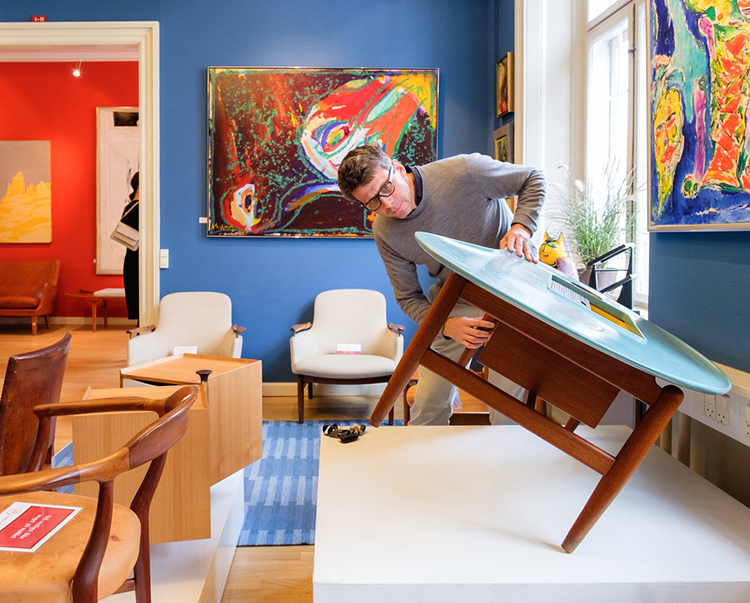 Klint's Classic
"Kaare Klint's work is the essence of classic Danish design, and today he stands as one of the leading figures of fine craftsmanship. His classic 4118 sofa with bright natural leather is a symbol of long-lasting quality and simply becomes more beautiful for each passing day. At our upcoming Online Auction, we can present no less than two examples of this beautiful sofa."
The Designers' Favourite
"The classic Thonet chair is a timeless favourite that has been loved by design enthusiasts and designers for more than a 100 years – including Poul Kjærholm and Poul Henningsen. It is a chair that stands the test of time and is in a reasonable price range."
Time to Get Cosy
"During a period where we have plenty of time to get cosy at home, Nils Fagerholt's minimalist fireplace is a classic within its genre. The connection to Poul Kjærholm is evident – privately, the two were good friends and they had a fine working relationship as well."
A Sculptural Icebreaker
"If you take a step away from the most well-known classics and furniture designers, you can often find furniture pieces that can create quite the stir in your interior. A chair like this one can emphasize your personal style, and at the same time it is a bit of an icebreaker with its unique look."
Multifunctional Tables
"Small, flexible furniture pieces with multiple functions are always a hit. The three tables here are an exquisite example of the combination of modern, sculptural design from one of Denmark's best furniture architects and an uncompromising production at the cabinetmakers Christensen & Larsen. During the golden age of Danish design, Christensen & Larsen were known to be the most skilled at turning stretchers and legs."
---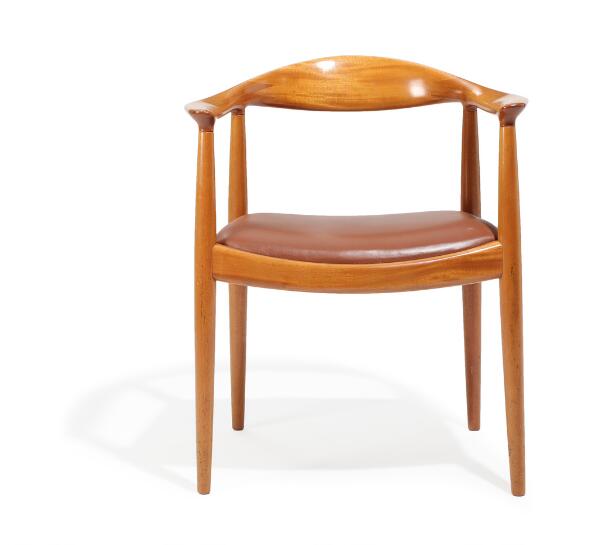 Online Auction
Modern design
7 April at 8 pm
---