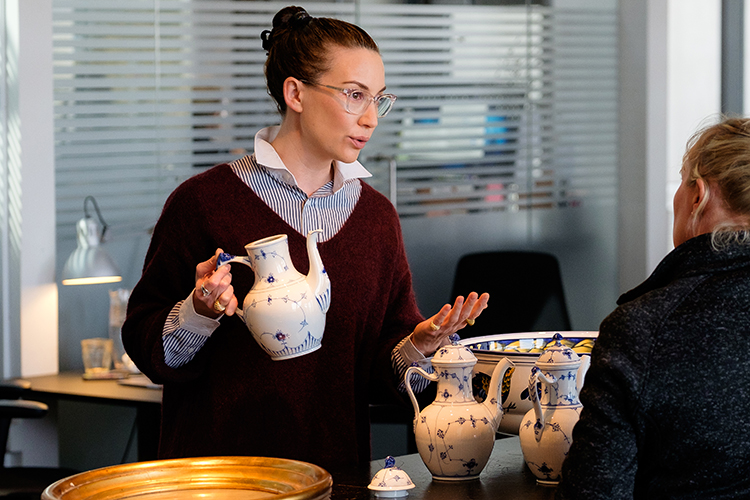 Receive a Free Online Valuation!
Our competent, experienced specialists are on hand to help you, and requesting a valuation of your items via our digital valuation service couldn't be simpler.
Are you in possession of items that you are considering selling at auction? Or that you would just like to have valued? When using our online valuation service here at bruun-rasmussen.dk, all you have to do is take a photo of the item you are considering selling and upload it along with a brief description. Denmark's foremost specialists, known from the Danish TV show "Auktionshuset" (The Auction House), are on hand to value your items and send you an email within 48 hours. This way, you needn't bring the items to one of our departments – you can do it all from home instead.
Sending Items to Bruun Rasmussen
If, after receiving your valuation, you would like to sell your items, we offer to help with shipping via a carrier – we always find the best and cheapest solution for you!
Visit Our Departments
Naturally, you are also always welcome to visit our departments, where you will be greeted by our experts, who can give you a free, non-binding valuation. If you have purchased something at auction, you are also welcome to pop in and pick it up from our departments in Copenhagen and Aarhus. It goes without saying that we are taking all the necessary precautions vis-a-vis the current situation in Denmark. 
Strong Demand and High Hammer Prices
We are experiencing increased awareness regarding our auctions, and we are achieving prices at an international level due to our professional expertise, targeted marketing efforts and an affluent network of customers worldwide.
 
We look forward to hearing from you!