Wine from Two Fantastic Cellars
The content of two private Danish wine cellars have found their way to this week's auction – where you can find everything from Dom Perignon Rosé magnum 2006 to rare American wine.
Champagne, White Burgundy and Great Bordeaux
From the first of the two cellars, we have received many beautiful bottles. The focus is primarily on Champagne, but also white Burgundy and younger and older wines from Bordeaux. We are setting the bar high from the get-go with this auction with a Dom Perignon Rosé magnum 2006. The lot is followed by both younger and older Champagnes in, for this region, the uncommon double magnum format. Many of the wines from Bordeaux come from the top vintage of 1959, and from the same cellar we can present a Montrachet "Marquis de Laguiche" from Joseph Drouhin. All of the wine bottles have been stored under optimal conditions!
American Wines from Direct Allocation
Local fans of American wines have often had a hard time in our small corner of the world. Not much of the really good stuff makes it to Denmark, and when it does, the wine is often distributed among loyal customers. Therefore, it is a bit of a rare occasion, that Sunday's auction also contains some of the largest and most rare wines from the continent on the other side of the pond. The wines come from producers whom most have only heard of. The unique aspect of this second cellar is also that the bottles to a great degree come from direct allocation. The owner has visited the winemakers numerous times, and with small, diligent steps he has established relationships that eventually resulted in these direct allocations. When you buy a good deal of wine, you also sometimes buy a little too much wine. Therefore, you now have the opportunity to acquire some of these exiting wines as a bidder at our auction.
Who Doesn't Take Care of Their Wine?
The above stories could be true for most of our customers, including those who have consigned wines for this auction. There exists a myth, that the wines that owners sell at auction are either the ones they do not care for or the ones that have become too old. Nothing could in our view be further from the truth! We would like to salute all of you who take so good care of your wines, both for your own sake, but also to preserve the value of the wines. From our point of view, the wine enthusiasts are not that much different from other enthusiasts – of course we treat that which we cherish with proper care.
We wish all you wine enthusiasts good luck at auction 2009!
---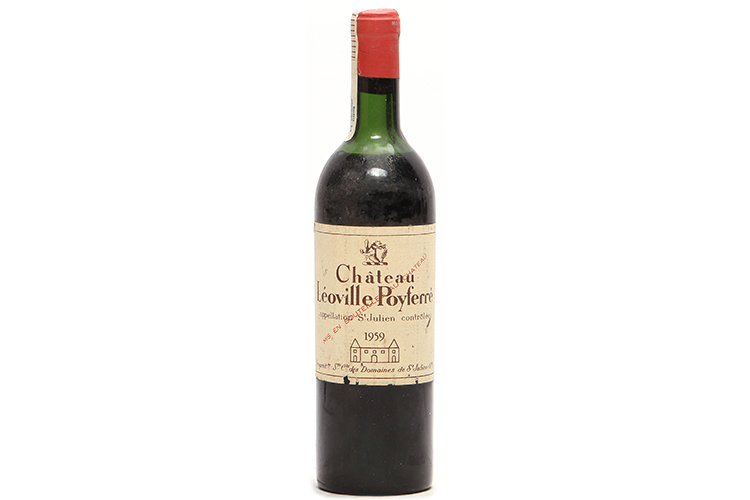 Online Auction
Fine and rare wines
Sunday 1 March 8 pm
---