Vintage Jewellery from a European Noble House
Six elegant and unique pieces of jewellery from a noble house in Europe truly let the viewer feel the presence of history – only one's imagination sets a limit on which occasions these fantastic pieces of jewellery might have been worn at.
Exquisite pieces of jewellery from one of the world's most renowned jewellers have found their way to the year's first Live Jewellery Auction in Copenhagen on 27 February.
In addition to the impressive provenance, the collection of jewels is also an example of the finest craftsmanship. All but one come from the French jewellery house Van Cleef & Arpels, which for more than a century has been considered one of the most sought-after international jewellery brands.
"It is both the provenance and the fantastic craftsmanship that make this collection so unique. It is extremely rare to see vintage jewellery from Van Cleef & Arpels at auction in Denmark – the pieces are some of the finest and most exclusive within jewellery art."

Katrin Mikkelsen Sørensen, Head of International Jewellery at Bruun Rasmussen
The jewellery was created from 1960-70 – the same decade where Van Cleef & Arpels for the first time presented the iconic "Alhambra" series. The offered collection also includes an unusual sapphire and diamond brooch mounted in platinum and 18k white gold with approx. 25.40 ct. of diamonds of the finest quality and approx. 31.90 ct. of rare, natural and untreated sapphires. From the same collection comes a decorative sapphire and diamond bracelet with a lock in the shape of a lion's head as well as a solitaire ring set with a brilliant-cut "light yellow" diamond weighing approx. 10.47 ct.
---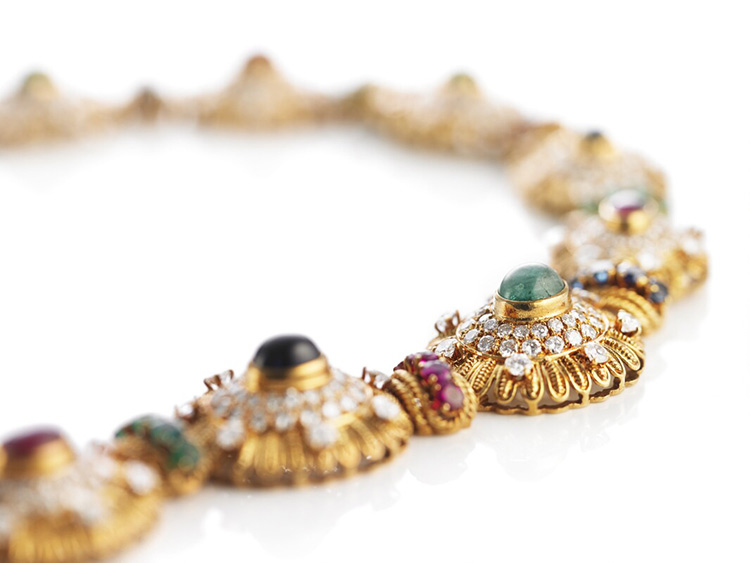 Live Auction
Jewellery from a European Noble House
27 February at 4 pm
---
The Love Story Behind Van Cleef & Arpels
The actress Marlene Dietrich, America's former First Lady Jacqueline Kennedy Onassis and Princess Grace of Monaco. These are just a few on a long list of celebrities that, over time, have worn jewellery created by Van Cleef & Arpels.
The history of the legendary jewellery company goes back to Paris in the 1890s. It was founded as a result of the marriage between Estelle Arpels and Alfred Van Cleef, who were the children of a precious stone merchant and a lapidary respectively. The couple opened their first store in 1906 at 22 Place Vendôme in the centre of Paris, and during the following years they managed to make Van Cleef & Arpels synonymous with exclusive jewellery of the most superb quality.
Today, the jewellery house has departments all over the world and is known for a great number of historical special orders from royalty and other prominent members of society – such as the breath-taking "Ocean" necklace worn by Princess Charlene of Monaco at her wedding in 2011, and Princess Fawzia of Egypt's stunning coronation tiara, which is decorated with 54 pear-shaped diamonds totalling 92 ct. as well as 530 baguette-cut diamonds totalling 72 ct.
Learn More About Van Cleef & Arpels!
You can hear much more about the jewellery company at the gallery talk entitled "The History of Van Cleef & Arpels Jewellery", which will be held by our specialists Katrin Mikkelsen Sørensen and Lise Jacobsen on Sunday 23 February at 2 pm at our preview (the talk will be held in Danish). The preview takes place at Bredgade 33 in Copenhagen on 20-24 February and everyone is welcome.
---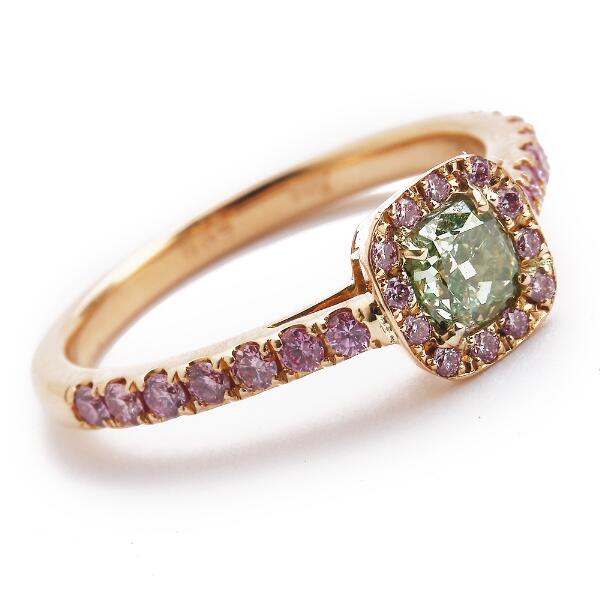 Live Auction
Jewellery and Bags
27 February at 4 pm
---