Jesper Bruun Rasmussen's Take on 2019 and 2020
Jesper Bruun Rasmussen presents good news from the art world and a number of special events that came to define 2019 for the auction house. At the same time, he can unveil some of the artwork that will be up for auction in just a short while.
Increased Interest in Art
Here at Bruun Rasmussen, we began the new year with the news that interest in art is growing at a great pace in Denmark. Over the past 10 years, the number of visitors to our country's museums have increased by 54% according to the magazine Søndag Aften (Sunday Evening). In 2019, several museums could report record numbers compared to previous years, including Louisiana in Humlebæk and the Glyptotek in Copenhagen. That the art museums are such a draw with so many people is great news for Bruun Rasmussen as well, since we, in addition to selling art, consider promoting knowledge about art one of the finest goals of the company.
An article in the Danish newspaper Jyllands-Posten from 6 January writes about the growing appetite for art from an investor's perspective. The article stated that interest in investing in art has reached new heights according to research done by the American investment bank Citigroup that sees a significant investment potential in art. From 1985 to 2019, an investment in modern art yielded an average return of 7.5% per year while art in general provided a return of 5.3%. The conclusion is that art can now deliver a return on par with corporate bonds. Although our advice is always to let your heart guide you in your collection of art, it is nonetheless good news for a commercial business such as ours that art is considered an alternative form of investment.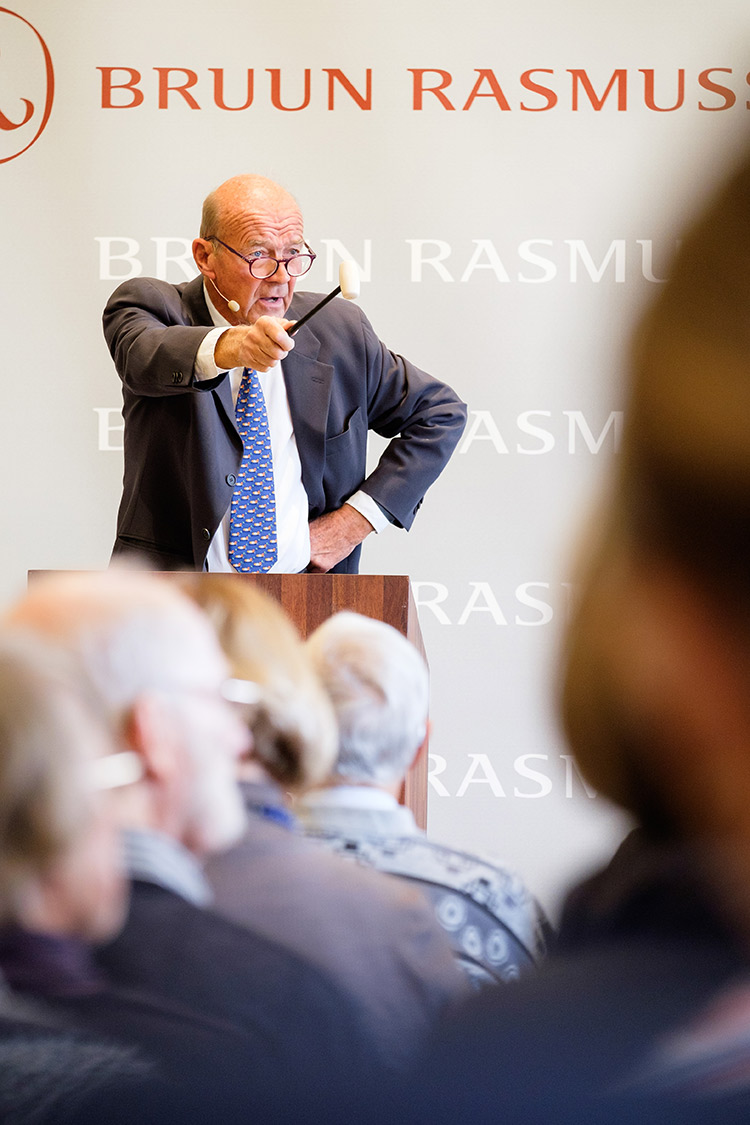 "It is a deepfelt pleasure to have great art hanging on the wall, and if you at the same time can make a fine profit, it seems like a better alternative to just having your money in a bank account. We are always ready to advise on buying and selling art, but we can of course not provide a guarantee for a reasonable return on any particular work of art."

Jesper Bruun Rasmussen
Hammershøi Sets Record Price
Everything we do here at Bruun Rasmussen is centered around our auctions of art, antiques, design classics and collector's items. 2019 was in many ways an interesting auction year, which we completed in great form with the sale of the most expensive work of art ever in the history of our auction house. The work was the Danish painter Vilhelm Hammershøi's interior from his home at Strandgade 30, which was last sold on the market in 1976 at "Kunsthallen" – an auction house that we ended up buying a number of years later. At the auction last year, the work was purchased by an international collector for a hammer price of DKK 31.5 million (with the buyer's premium included in the price, the total ended up being approx. DKK 41 million). This meant that we not only beat our own auction record – it was also the highest hammer price achieved so far in Denmark. At the same auction we sold three more works by Hammershøi for a total hammer price of approx. DKK 5.3 million.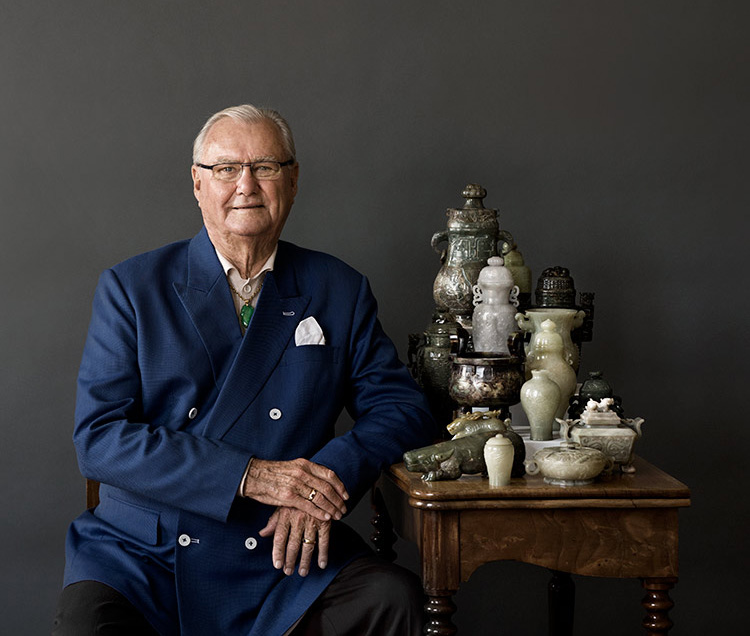 Prince Henrik's Collection at Auction
In August we began the sale of Prince Henrik's extensive collection of African and Asian decorative art. Rarely have our auctions been mentioned so much in Danish and international media, and the auctions themselves became a true event of the season. The saleroom in Bredgade was filled to the brim with guests from near and far who came to see and bid on magical fertility figures, decorative jades and much more from the large collection. Therefore, it was an extra great pleasure that both auctions of Prince Henrik's collection ended up being so-called white glove sales, where all auction lots found new owners. The approx. 700 auction lots were sold for around DKK 9.5 million, which was three times the overall estimate for the collection.
You can revisit some of the most memorable hammer prices of the year in the film below:
New Type of Auction Is a Hit
It was also in 2019 that we launched a brand new type of auction, and we now have three auction types to choose from – Live Auction, Online Auction and the latest addition: Direct Auction. The Direct Auctions take place online at bruun-rasmussen.dk, and here we offer the same type of items as on the other two auction types – yet at a much lower price range down to DKK 800. The only difference is that the sellers photograph the items themselves before the auction, store the items during the auction period and subsequently send them directly to the buyers or have them picked up by a freight forwarder. The new auctions are already popular among both regular and new customers, and during the past year approx. 3,000 auction lots changed hands through Direct Auction.
Art for the Benefit of Children
The charity auctions also received a lot of attention during the past year. When art is sold for the benefit of the needy, we, in special cases, provide our services by making our auction platform and auctioneers available. This year, for example, we partnered with the organizations Little Big Help and Kids Aid, who work to raise money for children. Together with the organizations, we achieved a total hammer price of several million Danish Kroner that have been passed on to various charitable causes.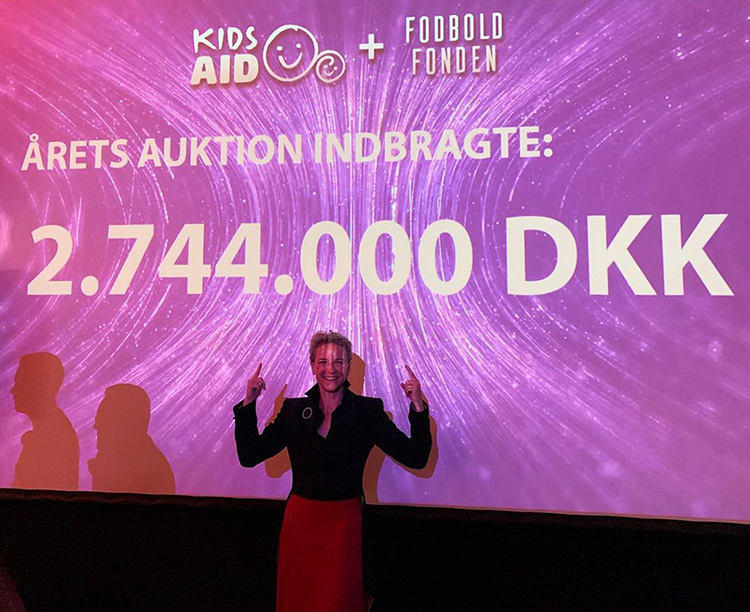 A Look at 2020
We are looking forward to another eventful year at the auction house. Our Online Auctions and Direct Auctions are already in full swing with new art objects up for auction almost every day of the week. In February we will open the doors to the first preview of the year and the first Live Auction in Copenhagen. The highlights include two masterpieces from the Danish Golden Age by another towering figure in Danish art history – the Golden Age painter Christoffer Wilhelm Eckersberg. One of the paintings is a scenery from the aqueduct in Arcueil a little south of Paris. The work was created in 1812, while Eckersberg was a student of the famous French artist Jacques-Louis David. The period became crucial for Eckersberg's artistic work, and the estimate is placed at DKK 6-8 million. The second masterpiece offered belongs to another of the artist's favourite genres with a seascape that includes a British frigate and a Danish pilot boat from 1822. The painting will be up for auction with an estimate of DKK 2-3 million. 
At the same auction, we can also present a number of expensive jewellery from a European Noble House. The items include a solitaire ring with a large brilliant-cut light yellow diamond of approx. 10.47 ct., as well as a beautiful six-row sapphire and diamond bracelet with a lock designed as a lion's head and a sapphire and diamond brooch, both from the Parisian jeweller Van Cleef & Arpels. The auction also contains plenty of elegant wristwatches, including a model Submariner "James Bond", ref. 6536-6538. The famous British secret agent, in the shape of Sean Connery, wore a similar version of the watch in the 1962 movie "Dr. No".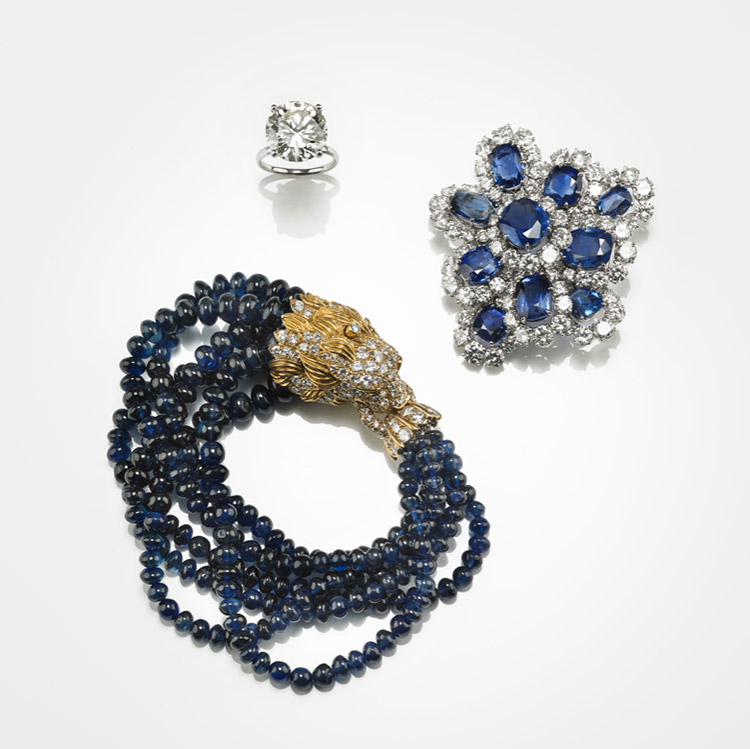 From Modern Temptations to a Rare Portrait Medal
Modern art is one of the major categories at our auctions, and at the first Live Auction of the year we can present a beautiful, Cubist masterpiece in the shape of a dancer from 1919 painted by the Danish Modernist Harald Giersing. The work will be accompanied by one of Per Kirkeby's large paintings of approx. 2x2.2 meters from Læsø – a place that Kirkeby had a strong connection to. The beautiful nature of the island and the all-pervasive sea inspired him in a large number of works, and in the painting up for auction these references to nature and Kirkeby's geological background cannot be denied. The design classics have long been sought after at our auctions, and the highlight of the next Live Auction is an extremely rare coffee table by Finn Juhl, which was designed in 1949.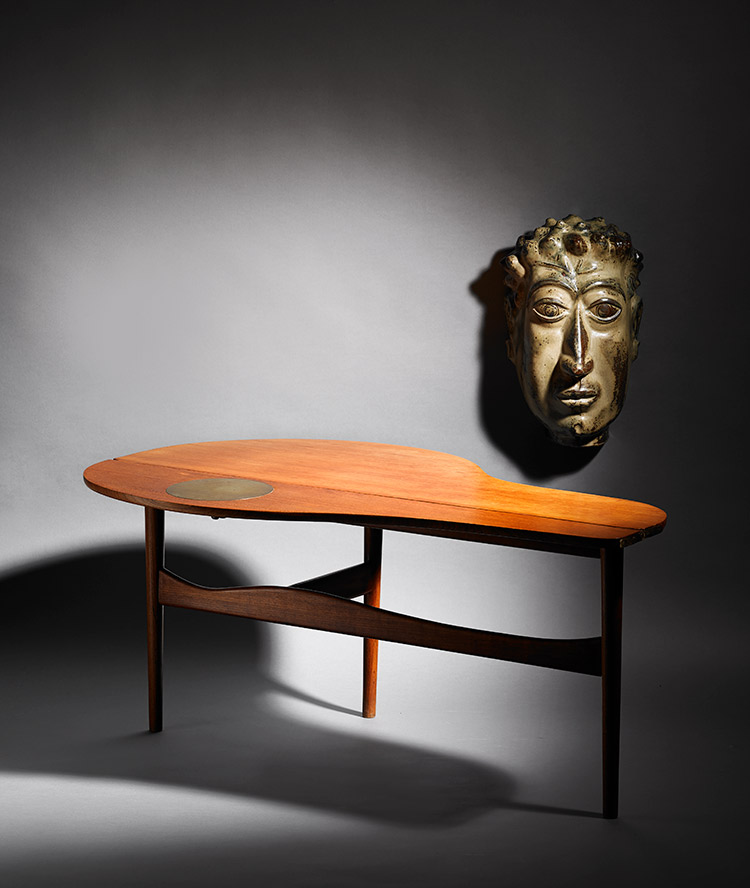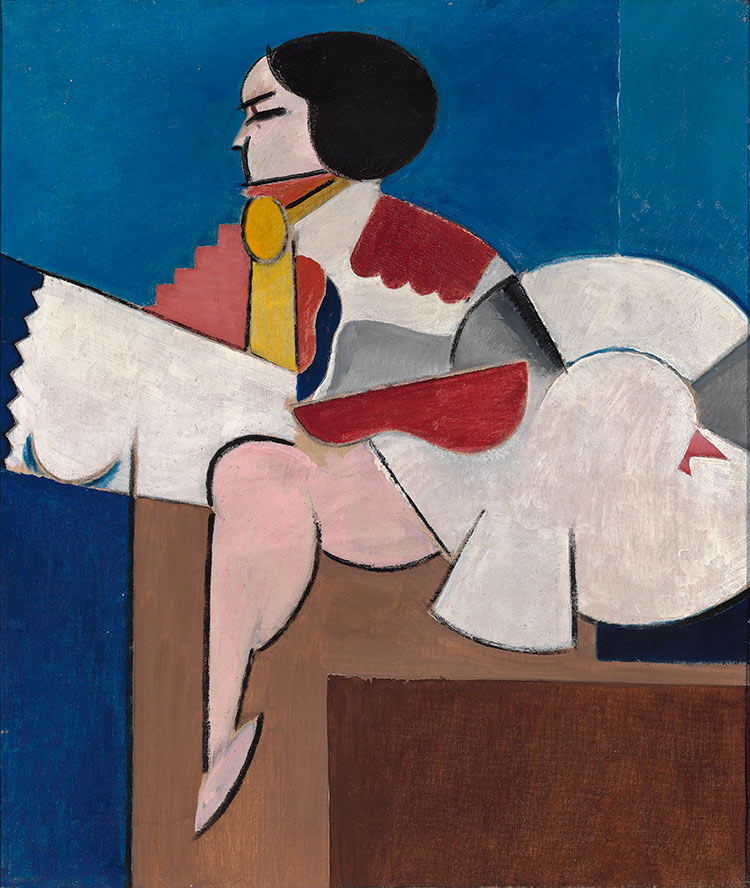 Collector's items are also a significant part of our business, and we will be holding a large Traditional Coin Auction in May. Here, a special medal will in all likelihood be the belle of the ball. It is a precious and rare gold and enamel portrait medal. The distinguished reward is set with a baroque pearl, and the portrait is of Christian IV. It has been owned by the art collector and Director of Landmandsbanken, Emil Glückstadt, and since then by the well-known coin collector from Northern Jutland, Christian Zinck.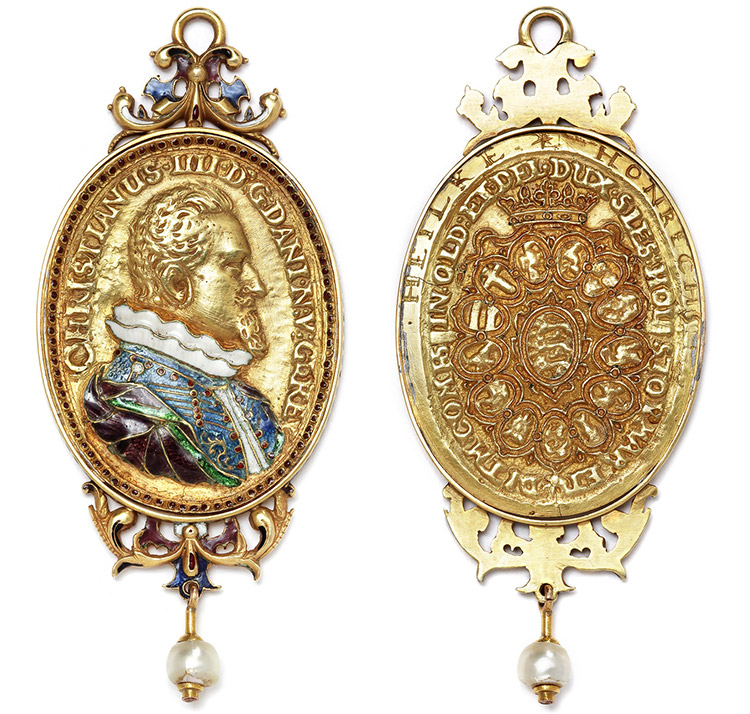 We look forward to welcoming everyone at this year's auctions and other events at our locations in Copenhagen and Aarhus. You can follow upcoming events at bruun-rasmussen.dk.
Happy New Year!
Jesper Bruun Rasmussen