Literary Treasures Under the Christmas Tree?
A photograph postcard of the legendary meeting between Karen Blixen and Marilyn Monroe, a pop-up book dealing with racial politics by the American Kara Elizabeth Walker and a handwritten note from the Norwegian polar explorer Fridtjof Nansen. At the year's final book auction, we present 280 lots of literary treasures from the past 500 years, and we bet that you'll find at least one lot that'll make your heart beat a little faster.
When Blixen Met Monroe
Karen Blixen travelled to the United States in 1959 on what one today would be described as a PR tour. On a cold day in 1959, a meeting took place between three celebrities: the Danish author Karen Blixen, known in the United States as Isak Dinesen, movie star Marilyn Monroe and Southern author Carson McCullers. The lunch took place at McCullers' residence in Nyack, New York, and the menu reportedly consisted of oysters, Champagne, grapes and soufflé. It was a dream come true for Blixen to meet two of her great American idols. She was driven there by the playwright Arthur Miller, the husband of Monroe, and the story goes that in true diva style they arrived way too late. Monroe had just finished filming "Some Like It Hot", and she arrived dressed in a black robe and fur coat. Blixen wore a scarf around her head like a turban. The image of the female celebrities made it onto the cover of Life Magazine and was published all over the world. We have a photograph postcard from this meeting up for auction. It was written by Blixen to her Icelandic translator Erik Sønderholm.
Book Art by Highly Topical Contemporary Artist
A still-living American artist is Kara Elizabeth Walker (b. 1969). She currently has an exhibition dedicated to her work at the Tate Modern Turbine Hall. She is known for her "laser-cut artist's" pop-up books. At the auction, we can present a rare copy of her beautiful "A Fable. A curious interpretation of the wit of a negress in troubled times". Walker explores issues such as race, gender, sexuality and identity in her works and uses cut out silhouette illustrations, typically in black paper set against a white background, to depict questions about the American slave trade and historical racism.
A pop-up publication in a completely different genre is the work "Boredom" from the New York-based "street art" group FAILE. The work contains contributions from a large number of artists, including Rostarr, David Kinsey, Ease and Banksy. In addition, a large number of modern art books with original prints are up for auction by CoBrA artists, Chagall, Miro, Picasso, Vilhelm Freddie and others.
Greetings from Nansen, Hamsun and Kielland
A small note from the Norwegian polar explorer, adventurer, diplomat and scientist Fridtjof Nansen to the legendary Greenlandic printer, lithographer and editor Lars Møller is also included in the auction's selection. In 1888 Nansen led the first expedition that crossed the inland ice of Greenland, which made him world-famous. The auction also offers letter material from people such as Knut Hamsun, Alexander Kielland, Asta Nielsen and many more.
---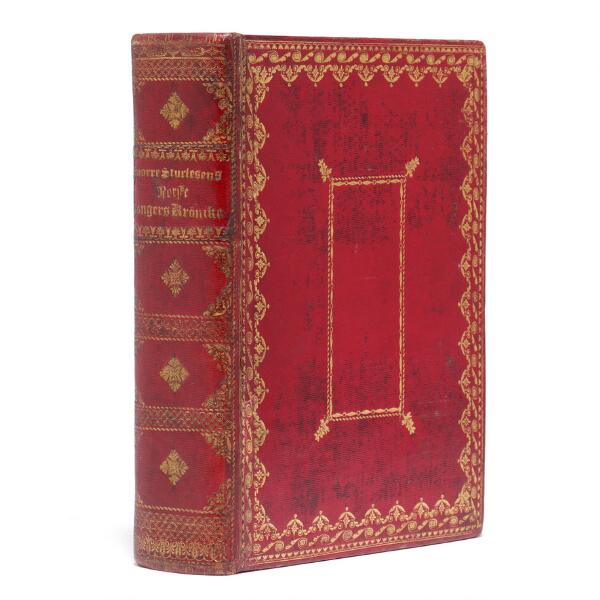 Online Auction
Books
10 December at 6 pm
---
Visit the Preview!
As usual, the preview for the book auction takes place at our premises at Baltikavej 10, 2150 Nordhavn, on Monday 9 December between 10 am – 5 pm and Tuesday 10 December between 10 am – 5 pm.
For further information, please contact:
Lærke Bøgh: +45 8818 1217 · lb@bruun-rasmussen.dk