Buy a Christmas Tree Sculpture and Help Plant Thousands of Trees!
At an Online Auction on 18 December, we will auction off a series of Christmas tree sculptures for the benefit of tree planting in West Africa.
The charity auction is held in collaboration with the Happy® Xmas Trees event, where the goal is to create Christmas joy both locally and globally through art, creativity and sustainable forestry.
In connection with Happy® Xmas Trees, schoolchildren from Danish and international schools have decorated 29 Christmas tree sculptures, each based on one of the UN's 17 global goals. The trees have been exhibited in Copenhagen, Odense and Esbjerg and are now being presented at a charity auction for the benefit of creating a better global environment and a better life for the local population in places such as Mali.
Turning Art into Sustainability!
Your contribution will make a big difference. For every DKK 5,000 offered for the Christmas trees, approximately 1,000 jatropha trees will be planted. This is equal to an area the size of two football fields and can often be the foundation for establishing a smaller village. The locals will be the owners of the trees and fields that are planted, just as they will be educated on how to get the best results from planting the jatropha trees and the use of food crops.
The planting of jatropha trees is highly sustainable. Studies have shown that a hectare planted with this type of tree can absorb up to 25 tons of CO2 per year. By purchasing a Christmas tree sculpture, you support a project that benefits the environment, the local families and the surrounding society.
The buyers will receive a diploma of participation in the project from Happy® Xmas Trees. Bruun Rasmussen will not be charging any seller's commission or buyer's premium in connection with the auction. The proceeds from the auction will go uncut and directly towards planting trees in West Africa.
---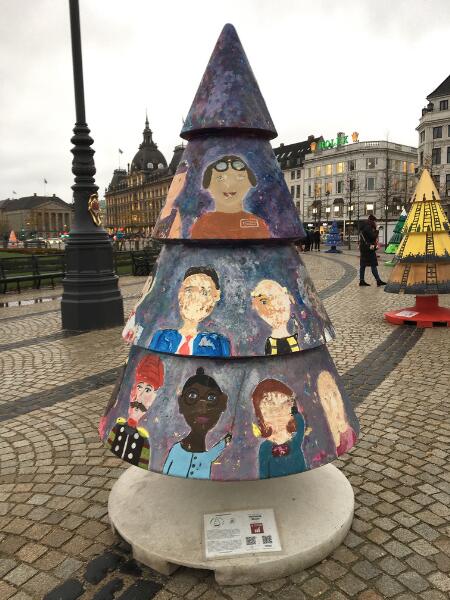 Charity Auction
Happy® Xmas Trees
Wednesday 18 December from 3 pm
---