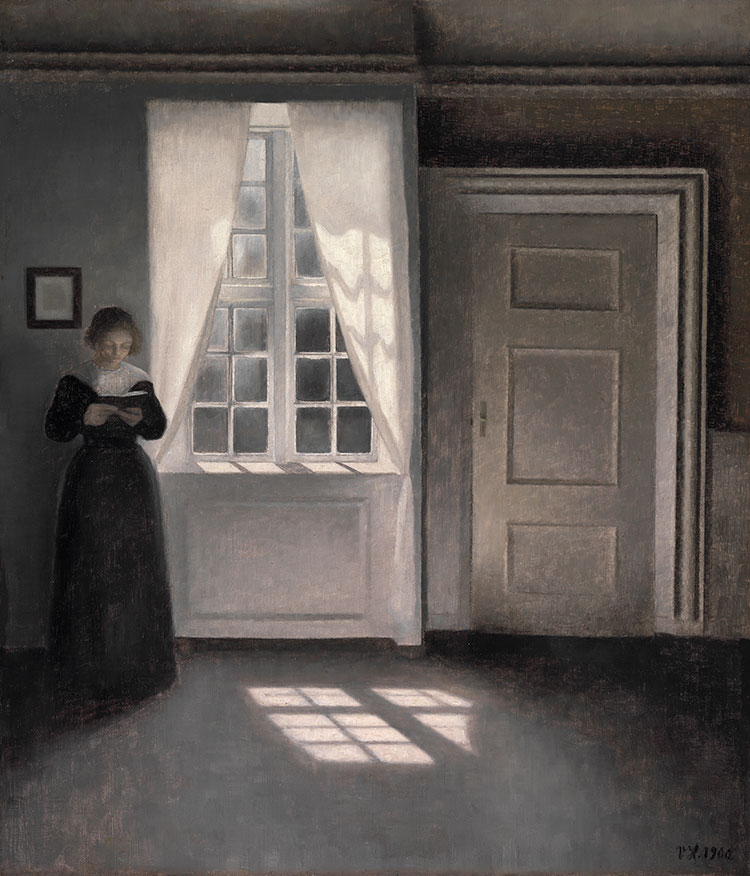 Hammershøi Sold at Record Price
At Tuesday's auction, the Danish painter Vilhelm Hammershøi's masterpiece "Interior, Strandgade 30" was sold for a price of DKK 31.5 million. It is the most expensive work of art ever sold in Denmark.
Hammershøi's paintings from his home at Strandgade 30 in Christianshavn, Copenhagen, are among his most sought after. The record-breaking price of DKK 31.5 million at Tuesday's fine art auction, shows that the interest in Hammershøi's rare works reaches far beyond the borders of Denmark.