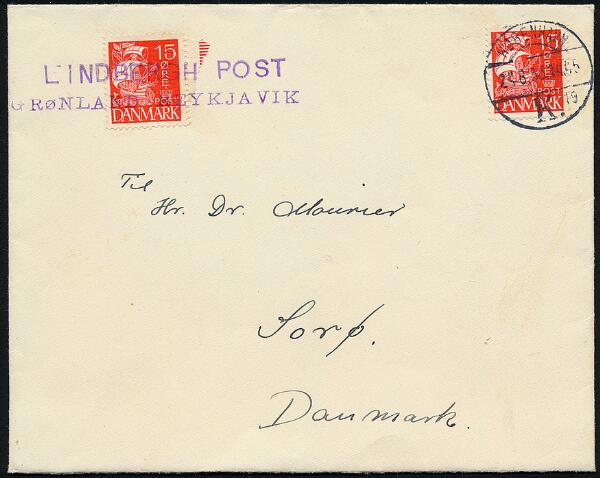 Live Stamp Auction in Copenhagen
This year's Live Stamp Auction will take place on Tuesday 12 November at 10 am in Copenhagen's Nordhavn. Among the many treasures at the auction, we find a rare cover from the American pilot Charles Lindbergh's test flight over Greenland and Iceland in August 1933.
The American pilot Charles Lindbergh (1902-74) achieved worldwide fame as the first person to cross the Atlantic in a non-stop solo flight in 1927. On 20 May, he began his journey from Long Island, New York, in the small single-engine plane "Spirit of St. Louis" and landed 33 and a half hours later in Paris. In the years following this flight, Lindbergh enjoyed great public acclaim and attention. Unfortunately, he also experienced a deep personal tragedy when his 20-month-old son was kidnapped and killed in March 1932.
Cover from Test Flight Across the Arctic Region
In the early 1930s, the major US airlines, with Pan Am leading the pack, sought to create a transatlantic air route over the Arctic region, and in that connection, Lindbergh was hired to make test flights from New York to Europe via Newfoundland, Greenland and Iceland. On one of these flights in August 1933, Lindbergh and his wife Anne Morrow flew in the plane "Tingmissartoq" via Julianehaab and Angmargssalik in Greenland. They brought a limited number of covers with them, including the one that you can now acquire at this auction.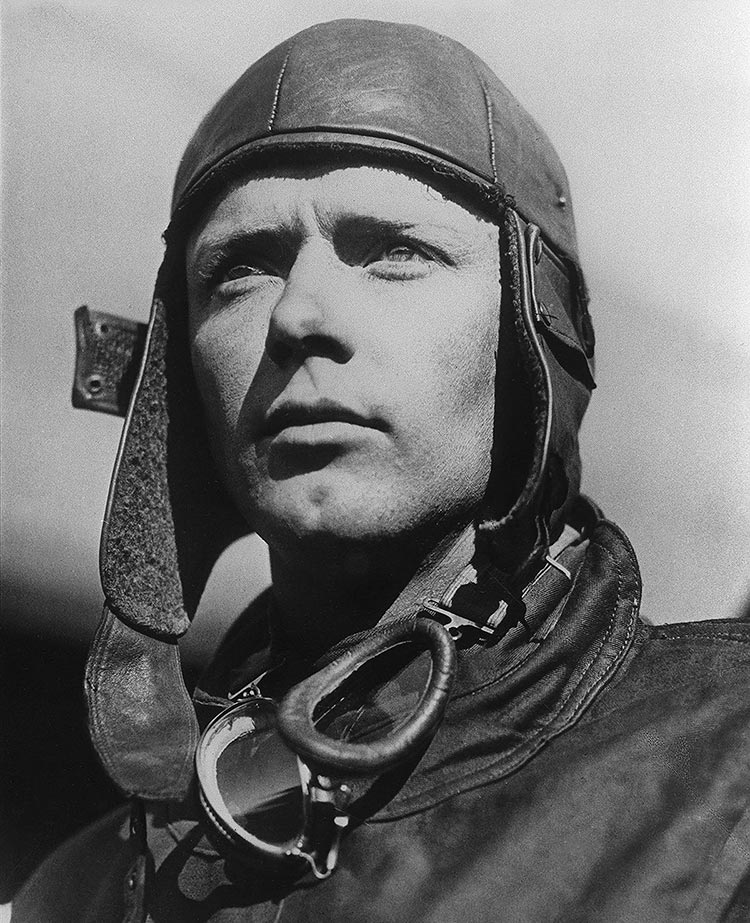 A Treasure Trove of Philatelic Wonders
In addition to this special cover, the stamp auction contains many other interesting and beautiful stamps and letters, such as versatile sections from the Faroe Islands and Iceland with many fine historical covers and rare cancellations. The auction also contains many old well-stocked collections and untouched estates including some attractive overseas material.
The preview takes place at Baltikavej 10, 2150 Nordhavn, from 6 to 11 November between 10 am to 5 pm and on 12 November from 8 am and until the auction is concluded.
We hope to see you at the Live Stamp Auction!
---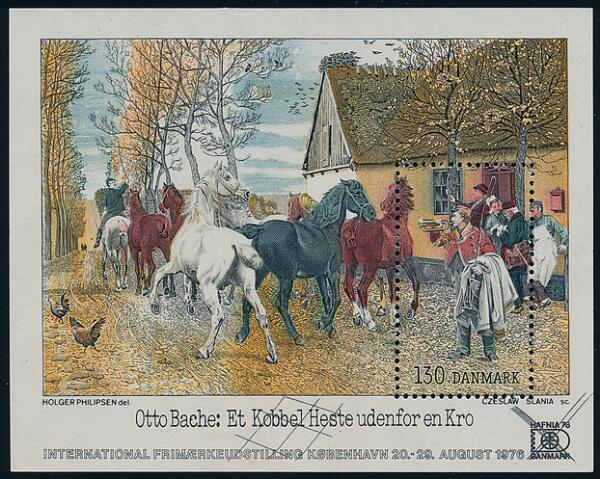 Live Auction
Stamps
Tuesday 12 November
---