Talent Factory for Photography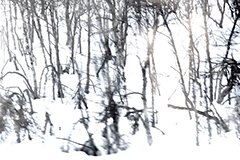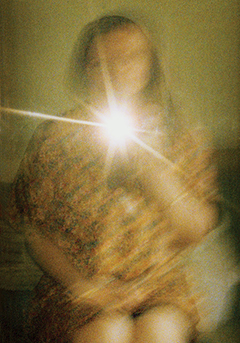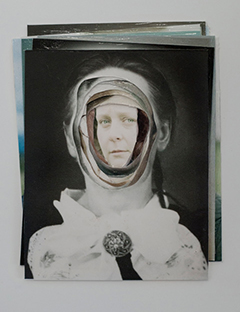 5 images
Invitation to Opening 
On Friday 2 November, the recurring exhibition "Young Danish Photography'18" opens at Fotografisk Center in Copenhagen. This year, Fotografisk Center has invited our photography specialist Christine Almlund to be the guest curator of the exhibition. We would, therefore, like to invite all our curious customers with an interest in photography to the opening, which takes place on Friday 2 November in Copenhagen's Meatpacking District from 5–7 pm. If you can't make it to the opening, the exhibition runs until 21 December.
Talent Factory
""Young Danish photography" has been around since 1998 and fostered a long list of names within Danish art photography – it's quite the talent factory! Several of the photographers have gone on to enjoy acclaimed careers as artists, and some have actually also had works up for auction at Bruun Rasmussen over the years – not least the established artists Trine Søndergaard, Astrid Kruse Jensen, Adam Jeppesen and Jacob Hunosøe," says Christine Almlund. "It has been incredibly inspiring to select and work with the budding talents who, this year, will be exhibiting works that are not only highly personal but also deeply relevant to others." 
Photography, Memories and the Personal Narrative 
The artists featured in "Young Danish Photography '18" give, under the theme of "Identity", their take on where the photograph stands today. Five talented art photographers have been selected for this year's exhibition: Maria Kristín Hassing Antonsdottir, Hulda Sif Ásmundsdóttir, Julia Jayko Fossland, Lisbeth Johansen and Dan Frisk Petersen. All of them have based their work on personal narratives – both their own and others' – and used photography as a tool to capture memories and examine the sources that help shape our identity.
From the Estate of a Deceased Person in Southern Jutland to the Bipolar Nature of Iceland
Through analogue photography, collages, poems, family portraits and nature photographs, the viewer is transported from the estate of a deceased person in Southern Jutland to snowy landscapes in Norway and the magnificent yet bipolar nature of Iceland, and down into old family albums and dusty archive boxes. All in pursuit of the personal narrative, which, however, does not preclude the viewer from filling in the gaps in the story with his or her own memories and state of mind.
In addition to the works by the five art photographers, the exhibition presents a video programme from an open call, where the eight participating artists are Cecilie Penney, Jeppe Lange, Sophie Søborg Mosbæk, Katrine Holmgren, Anne Sofie Nørskov, Mikkel Haynes, Freya Sif Hestnes and Samara Sallam.
Artist Conversation 
The exhibition is accompanied by a catalogue written by Christine Almlund, which can also be read on Bruun Rasmussen's photography blog "Det gode fotografi" (in Danish only). In conjunction with "Young Danish Photography '18", Fotografisk Center and DJ: Fotograferne (Danish Union of Journalists: Photographers) are hosting a FotoForum with the artists and curator on 6 December from 5–7 pm. Fotografisk Center is also producing teaching materials for lower secondary schools as well as a children's assignment.
The exhibition runs from 3 November to 21 December at Fotografisk Center, Staldgade 16, Copenhagen V.