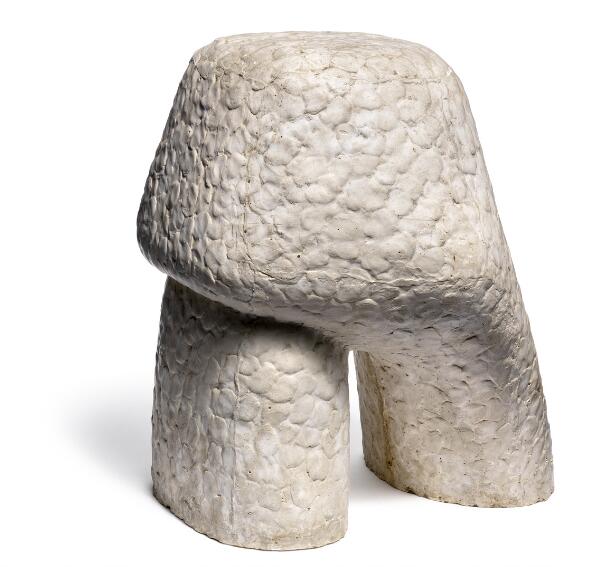 Hammer Prices and Museum Purchases
Works by female artists were in high demand at the final Live Auction of the year in Copenhagen, while the art museums could add a fair share of new works to their collections, and a Buddha from China was sold for several million Danish kroner.
True to form, we concluded the year with a Live Action in our old saleroom at Bredgade 33 in the centre of Copenhagen, where we presented a broad array of artworks, design classics, antiques, jewellery and wristwatches. In several categories, the auction provided a good deal of surprises.
Hammer Prices in the Millions
At the auction, a total of six hammer prices made it past one million Danish kroner. The highlight was a gilt bronze Buddha from 18th century China, which took flight with a hammer price of DKK 13.5 million. In second place came Martinus Rørbye's evocative motif from the square in Amalfi with a hammer price of DKK 2.5 million, followed by Paul Fischer's rain-drenched flower market at Højbro Plads that went for DKK 1.4 million and his equally charming winter scene from Kongens Nytorv sold for DKK 1.1 million. Two seascapes painted by C.W. Eckersberg squeezed in between with sales of DKK 1.3 and 1.2 million, respectively. In addition, there were many surprising hammer prices in the category of modern art with, for instance, an iron sculpture by Robert Jacobsen for DKK 510,000 and the festive, monumental "Koncerten" (The Concert) by Henry Heerup that was passed on to a new owner for DKK 500,000.
Spotlight on Female Artists
During the past year, we have focused on Danish female artists, who in different ways have not achieved their well-deserved place in art history. Fortunately, we are not the only ones paying attention to these omissions, and that was reflected in the auction's hammer prices.
"We can see that our focus has made a difference. Many works by female artists have achieved more than their estimate, and pretty much everything we had up for auction has been sold. We have worked purposefully to present a large and varied range of high-quality works, which has resulted in significant demand and rising prices. This should, of course, be seen in the context of the rest of the art world's focus on female artists."

Julie Arendse Voss, head of the department for fine art at Bruun Rasmussen.
Some of the many highlights among the artwork by female artists include Gerda Wegener's "Provinsbryllup / La petite mariée" (Provincial Wedding) for a hammer price of DKK 430,000, Sonja Ferlov Mancoba's sculpture for DKK 300,000, Rita Kernn-Larsen's "Nature Morte II" for DKK 290,000 and Else Alfelt's rock landscape for DKK 210,000. Among the older paintings sold was Elisabeth Jerichau-Baumann's eye-catching "L'Aspetta" from 1878, which surprised with a hammer price of DKK 360,000. The buyer is the National Gallery of Denmark, which also added two other works by Jerichau-Baumann to their collection alongside a still life by Astrid Holm.
"In recent years, the National Gallery of Denmark has worked to expand the collection with more works by the talented but overlooked female artists from the 19th century and early modernism, including both Elisabeth Jerichau-Baumann and Astrid Holm. The number of works by the two artists in the museum has in no way been representative. Jerichau-Baumann was extremely versatile as a figure and portrait painter, and she tried her hand at most genres. In the collection at the National Gallery, we have so far not had any significant examples of her Italian folk life motifs and her work with mythological motifs. This has now been rectified. With the acquisition of "L'Aspetta" and "Valkyries", we have expanded the collection with both a technically well-executed and narratively very experienced example of her most popular circle of motifs as well as a mythological motif characterized by a dramatic and romantic-expressive tone, which is very rarely seen in Danish art from the period. In addition, the National Gallery managed to acquire a fine portrait of the artist and friend Thorald Læssøe, which is an important addition to the museum's collection of Danish Golden Age artist portraits. The collection of works by Jerichau-Baumann therefore now appears more nuanced, as should be expected when it comes to one of the period's most notable artists."

Peter Nørgaard Larsen, Chief Curator and Senior Researcher at the National Gallery of Denmark.
Record Number of Museum Purchases
We have not previously seen so many museum purchases at one auction. In total, the museum world was behind 17 of the purchases, and in addition to the four purchases mentioned above, the National Museum of Art, Architecture and Design in Oslo can now expand their Danish Golden Age collection with two works by Martinus Rørbye: "Den Læsende Abate" (Young Priest Reading) and "Flugten til Ægypten" (The Flight into Egypt). The David Collection took home an Indian Tulwar from the time of the Mughal Empire, while the J.F. Willumsen Museum bought the artist's depiction of the interior of a cathedral with support from the New Carlsberg Foundation and the Agency for Culture and Palaces.
If we return to the female artists, then ten of the museum purchases were works by women, which further emphasizes the current awareness of the uneven relationship between the genders in art history. In addition to the previously mentioned works, the Øregaard Museum acquired the auction's other still life by Astrid Holm, and Holstebro Art Museum purchased Olivia Holm-Møller's expressive work "Vred Fugl" (Angry Bird). Last, but not least, Fuglsang Art Museum can now provide a home for two works by Anne Marie Carl-Nielsen as well as a surreal landscape by Elsa Thoresen. We congratulate all the museums wholeheartedly on their auction purchases!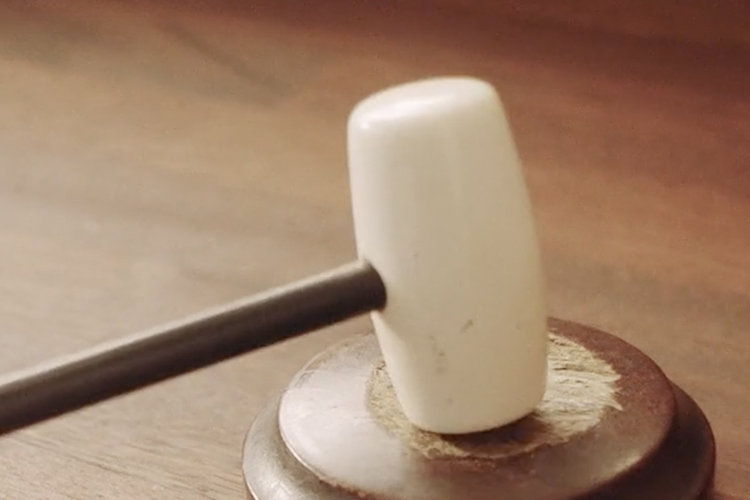 Museum purchases at auction
We hope to see as many of you as possible at our Live Auction in Copenhagen on 1-10 March and at the preview beforehand on 24-28 February.
For further information, please contact:
+45 8818 1111 · info@bruun-rasmussen.dk