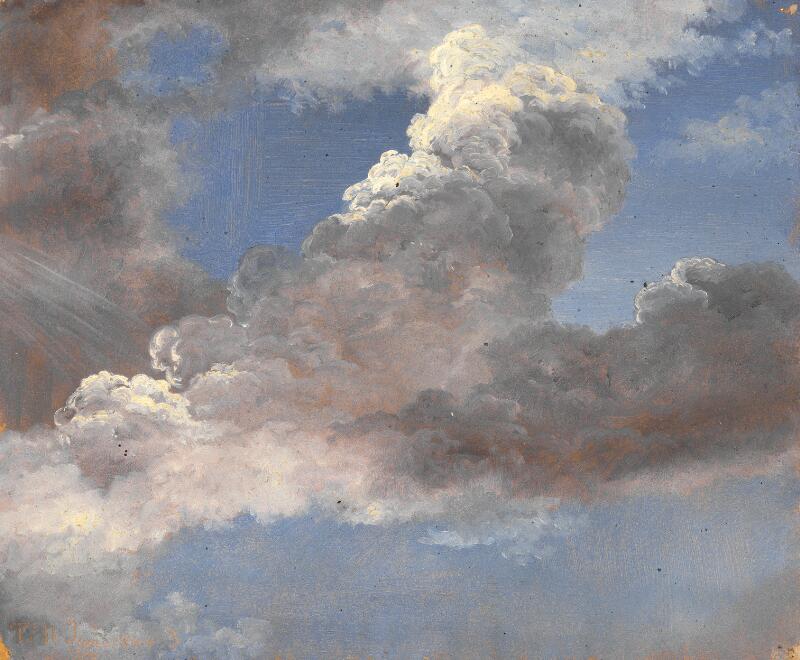 Hammer Prices and Museum Purchases
The sun was shining over this summer's auction in Copenhagen, where two works with their eyes on the sky took flight and CoBrA art also caught some of the spotlight. In addition, museums across the country added works by Danish artists to their collections.
The summer month of June has been filled with Live Auctions in Copenhagen, where we auctioned off works of art, design classics, antiques, books, jewellery and wristwatches in our saleroom.
Sky-High Hammer Prices
Two works relating to the skies above us also achieved sky-high hammer prices at this summer's Live Auction. One was the Danish Golden Age painter Peter Christian Skovgaard's distinctive cloud study, which was sold for DKK 850,000 – no less than 850% above the estimated value. Sky studies have a special role in the Danish Golden Age, and by working quickly, Skovgaard could depict a snapshot of the sky and the weather on a given day at a given time. The work is also special because it has thus far been owned by the Skovgaard family.
The other work oriented towards the skies was the book "Icones instrumentorum" from 1596 by the Danish astronomer Tycho Brahe. Here, the hammer price rose to DKK 1.7 million. Tycho Brahe is today considered the founder of modern observational astronomy. The otherwise unobtainable work consists of 18 full-page woodcuts of his instruments and was published as a kind of supplement to another of his extremely important works, "Epistolarum astronomicarum".
"The combination of Tycho Brahe as a world-famous scientist and this highly rare book suddenly appearing in a very fine condition after more than 80 years hidden away in a book collection is a dream scenario. We always hope for this level of interest at home and abroad as we have experienced here, which then resulted in such an impressive hammer price. In addition, it is now beyond any shadow of a doubt that Tycho Brahe is an international name who is seen as a defining figure for all of modern observational astronomy."

Lærke Bøgh, Specialist and Head of the Book Department.
At the auction, we travelled from the skies above us to life under the sea with Audemars Piguet's Royal Oak wristwatch. It was designed by Gérald Genta with inspiration from a diving helmet. The model is celebrating its 50th anniversary this year, and it was certainly also celebrated at the auction with a hammer price of DKK 900,000 for a special gold model.
CoBrA: Coveted, Brilliant and Abstract
In modern art, the works by CoBrA in particular were in demand at the auction. The CoBrA movement was officially established in 1948 by an artist group that named themselves with a contraction of the letters in the capitals of the founders' three nationalities: Copenhagen, Brussels and Amsterdam. The movement is known for an abstract and brilliantly imaginative imagery as well as a new liberated approach to art that sought to unite a war-weary Europe. Even today, their art remains relevant, which we saw during the auction, where a large number of CoBrA works achieved great hammer prices. The largest hammer price was DKK 900,000 and was delivered by the Danish artist and leading figure in CoBrA Asger Jorn with his colourful painting "Lächende Blümchen", while the expressive work "La Fête du bas noir", by the Belgian member Pierre Alechinsky, was sold for DKK 600,000.
Asger Jorn has, among other things, been inspired by the works of the Danish modernist Jens Adolf Jerichau, who was the grandson of the well-known sculptor of the same name and the visual artist Elisabeth Jerichau Baumann. Despite his early death by his own hand at the age of 25, he managed to undergo an explosive artistic development, struggled throughout his life with mental illness and chose a love life that broke with the norms of the time. The auction featured several of his works, and the double work with the study for "Havguder" (Sea Gods) on one side and a figure composition on the reverse became the highest scoring lot with a price of DKK 750,000.
Contemporary art was also popular in our saleroom, and the latest addition, Japanese Yuichi Hirako, proved to be in high demand. His fairytale world "Memories of My Garden/Instruction" achieved a surprising hammer price of DKK 850,000 against an estimate of DKK 500,000-600,000 and thus underscores his meteoric rise in recent years.
Museums Across Denmark at the Auction
Several of the country's museums participated at the auction this time, and a total of five museums ended up buying six works to bring home to their collections. Of the purchases we can announce now, the Museum Vestfyn brought a painting back to its hometown with Dankvart Dreyer's depiction of the salt marshes near the artist's hometown of Assens. In addition, the Manor Museum Gammel Estrup in East Jutland bought Jens Juel's portrait of former Countess Berthe Brockenhuus. Faaborg Museum was the highest bidder for one of the local artist Peter Hansen's masterpieces depicting a beautiful spring day at Enghave Plads in Copenhagen.
" "Children Playing at Enghave Plads" is both a central piece for Peter Hansen and for Danish art in general from the years around 1900. The museum's new acquisition gives us both an important insight into Peter Hansen's process, but also makes us wiser about the choices and omissions that lie behind the creation of one of Faaborg Museum's most beloved works of art. It is a great pleasure to be able to bring the work home to Faaborg and incorporate it into the museum's collection thanks to the generous support of the New Carlsberg Foundation."

Anne Højer Petersen, Museum Director at Faaborg Museum.
We congratulate the museums on their new works and look forward to seeing them on display around Denmark!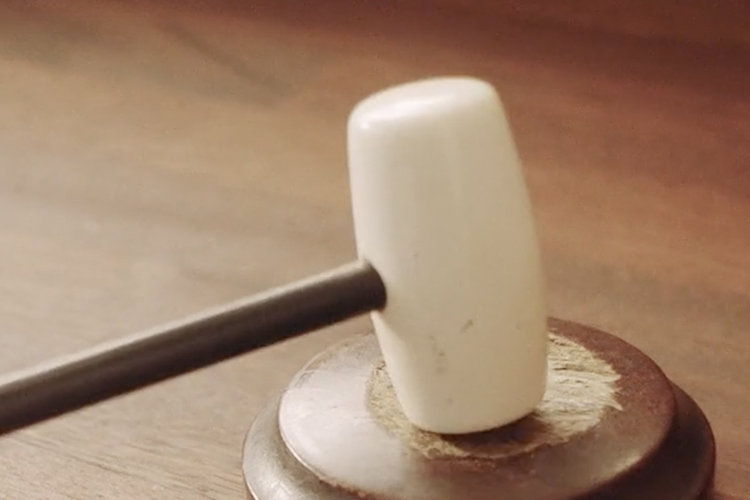 Museum purchases at auction