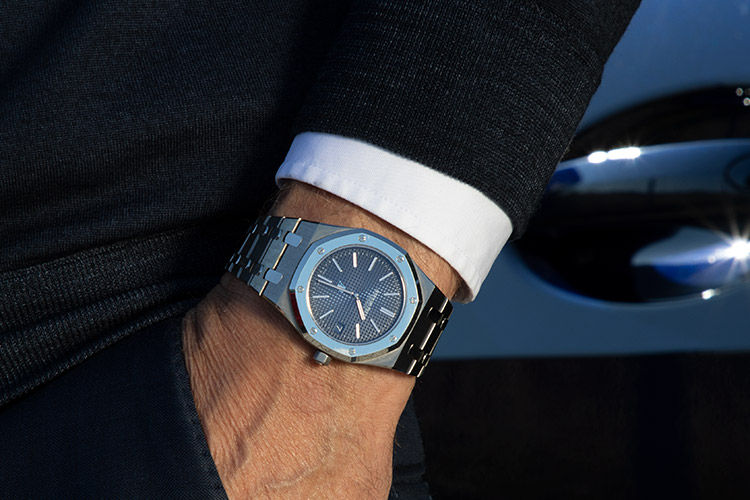 Maritime-themed Watches by Gérald Genta
Seasoned watch specialists immediately pay attention when the name Gérald Genta comes up in conversations. He is one of the greatest watch designers in history, and his visionary design has produced several iconic timepieces. We can now present two of his most coveted models, Audemars Piguet's Royal Oak and Patek Philippe's Nautilus.
At the upcoming Live Auction in Copenhagen, we look forward to showing you two iconic wristwatches by the Swiss designer Gérald Genta. One was designed for Audemars Piguet and the other for Patek Philippe.
"We are delighted to present not just one, but two of Gérald Genta's designs. One is an extremely rare Royal Oak model, made in only 250 copies. The mixture of platinum and titanium provides an exciting balance in the choice of material for the watch. It is a bold choice – but also symptomatic of Audemars Piguet. Next year the model celebrates its 50th anniversary, and it will be interesting to see how the market responds to this. If nothing else, you should at least do yourself the favour of coming by the preview to get a closer look at the watch, as it might be the only chance you will get to do so,"

says Vilhelm Islandi Bramsen, valuation specialist and head of the department for wristwatches
An Old-fashioned Diving Helmet
For the design of the rare Royal Oak, Genta was inspired by an old-fashioned diving helmet, and he originally came up with the design during a single night in 1972. The watch was made for Audemars Piguet, and today the eight-sided watch stands as the epitome of a modern sports watch. The model up for auction differs from the more common variants by being made in differently weighted materials, platinum and titanium, and it is equipped with a smoked blue dial.
Captain Nemo's Famous Submarine
Another of the world's most coveted watches was designed by Genta for Patek Philippe in 1974. It is the luxurious sports watch Nautilus in 18k gold set with single-cut diamonds around a bluish dial. Allegedly, the original Nautilus was drawn by Genta on a napkin during a dinner in Basel. The watch is inspired by a ship's porthole, and the name comes from Jules Verne's novel "20,000 Leagues Under the Sea" from 1870, where Captain Nemo goes on adventures in his submarine Nautilus.
A Watch Designer with Cult Status
The now-deceased Gérald Genta was a Swiss watch designer and artist. In addition to Patek Phillippe and Audemars Piguet, he has also designed watches for IWC and Omega, among others. Today, he has achieved cult status among watch lovers with timepieces that are described as "the Fabergé of watches", while The Wall Street Journal has stated that he is the mastermind behind the world's most complicated and coveted watches on the market today.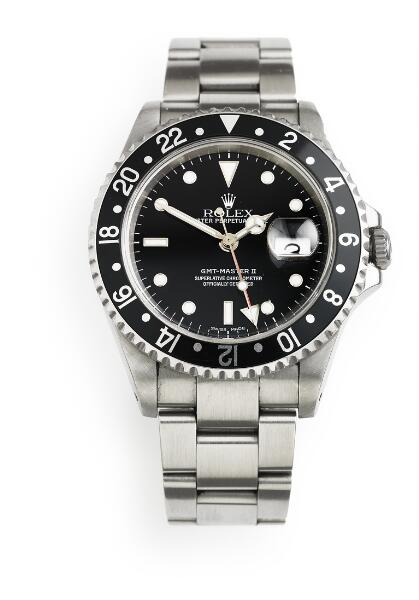 Live Auction
Wristwatches
Wednesday 29 September at 7 pm