Live Book Auction in Copenhagen
A private prayer book from 15th century France, an auction catalogue from the estate auction of personal physician to the Danish King Johann Friedrich Struensee and a rare book by the photographer Harald Paetz and Hans Christian Andersen are now up for auction.
Beauty and Piety in a Glorious Union
If you want to be taken on a journey hundreds of years back in time into a world of beauty and mystery, then a charming, illuminated manuscript on vellum from the 15th-century is now on offer. The manuscript, which is a private prayer book, a so-called Hours of the Virgin, was created in France and contains prayers to the Virgin Mary, liturgies and an almanac. Everything is neatly and colourfully illustrated with a sure hand and partly gold initials, margins and six full-page miniature illustrations with Maria scenes, including the Annunciation and the Crucifixion. The manuscript has been in the possession of a Danish private collector since 1976.
Auction Catalogue from Struensee's estate auction
Johann Friedrich Struensee holds a very special place in Danish history. The story of his dramatic life as the insane Christian VII's personal physician, Queen Caroline Mathilde's lover, Denmark's "de facto regent" and his violent death is a well-known chapter in the country's history. Flemming Erik Pedersen's unique Struensee collection is now up for auction, which consists of books, booklets on freedom of the press and copperplate engravings related to the landmark period in Danish 18th-century history. For most of his life, Flemming Erik Pedersen was fascinated by the dramatic story surrounding Queen Caroline Mathilde and Struensee, and his collection was created with great passion over several decades. The collection contains, among other items, a rare booklet containing a complete auction catalogue of the belongings left behind by Struensee and Enevold Brandt, both of whom were brutally executed on 28 April 1772. Here you can read that the auction included "[…] several goods and personal property, consisting of gold, silver, woodware, porcelain, walking clothes, linen, bedspreads and items for carriages and riding clothes [...] musical instruments, as well as a good deal of books in several languages ​​and sciences [...]"
Collector's Item from Hans Christian Andersen and the Photographer Paetz
At the auction, we can also present historical copperplate engravings from the 18th and 19th centuries, scientific works from pharmacist Sven-Erik Sandermann Olsen's large collection, including the first four volumes of Det Trondhiemske Selskabs Skrifter (Writings of the Royal Norwegian Society of Sciences and Letters) from 1761-1768. We have of course also thought of the collectors of items related to Hans Christian Andersen, and they can bid on a copy of the extremely rare photo-book entitled "Fotograferede Børnegrupper af Harald Paetz med tildigtede Riim af H.C. Andersen" (Photographs by Harald Paetz of groups of children with accompanying poems by Hans Christian Andersen) from 1866. In the autumn of 1866, Paetz took six photographs of children playing and had Andersen write two-line rhymes for each photograph. The small suite was published just before Christmas, and today it is extremely difficult to find on the market.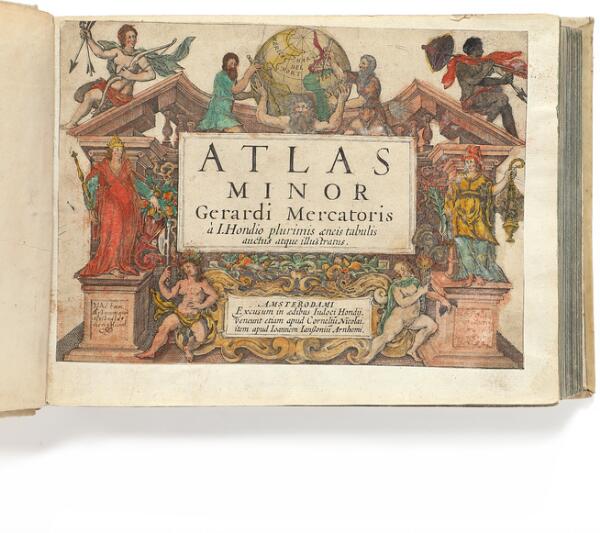 Live Auction
Books and Manuscripts
Wednesday 22 September at 2 pm