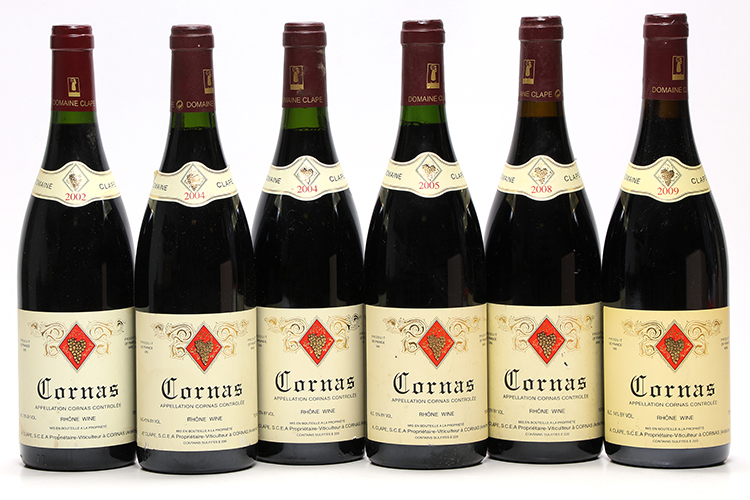 This Summer's Wine Auction
Before you fill your glass and become one with your lawn chair during the holiday, don't cheat yourself out of the tasting menu of delicacies we have gathered for you at the year's longest and truly warmest auction on 8 August. It's a great setup for the perfect summer day you will probably wish will never end.
Clape's Delicate Wines
We begin with a winemaker based in Cornas, where the temperatures during the season of growth can be compared to that of a hot summer day. But a summer day you would want to end very quickly, as the heat here sticks to every single fiber in your body and threatens to become a stranglehold if you don't find some shade post-haste and a faucet that can be emptied to its very last drop. These circumstances make it only more impressive that the red wines from Clape are as delicate as they are. White pepper, Provencal herbs, red fruit leaning towards the reddish-black and not least a strong backbone of crunchy tannins make these wines deserve the accompaniment of a meal already in their youth, and they are probably the purest expression of the Syrah grape here on earth. View all the lots
Half Bottles from Bordeaux
We always want to promote all kinds of shapes and sizes of bottles at our auctions. Therefore, it is a pleasure to welcome a wonderful puddle of half bottles of red wine from always relevant Bordeaux. The selection comes from both the right and left bank, and you will find everything from 5. cru-classified and highly esteemed Lynch Bages' wines to lesser-known Chateau Belle-Vue wines from Haut-Medoc. Wines with plenty of black currants, pencil tip taste and a green refreshing bite, which in the gums promises a gentler, rounder and more ingratiating experience over time. By the way, a couple of these lots contain no less than 24 half bottles, so perhaps you might have found the source for an alternative Christmas calendar for the man who has everything. View all the lots
Dauvissat for Lunch
Something completely different is the delicate and floral expression that the producer Dauvissat can conjure up in their wines. The wines from this domain have often been placed in a dark corner of the wine cellar by its stepbrother Raveneau, which with its bullying manners and more distinctive barrel character has given Dauvissat a couple of blows to the chin in the fight for a place in the sun. Nevertheless, the wines from Vincent Dauvissat have received more attention of late – at least when it comes to the increases in prices in recent years. However, there is still a lot of value for money to be found in these bottles at any well-stocked lunch table during the summer. View all the lots
The editorial staff and the wine department would like to wish everyone a great summer, and we look forward to seeing you again in August when we start the second half of this year's auctions.
May your glasses always be full, and your thirst never be quenched!
---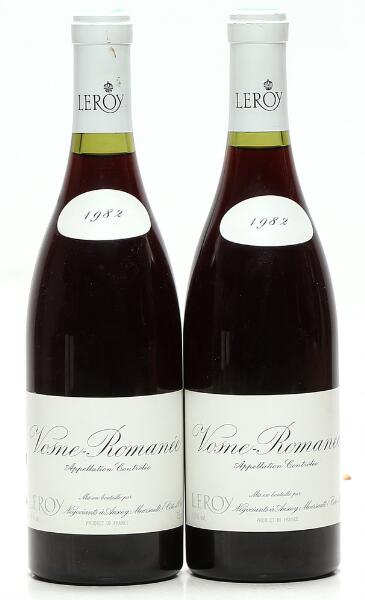 Online Auction
Wine
Sunday 8 August at 8 pm
---