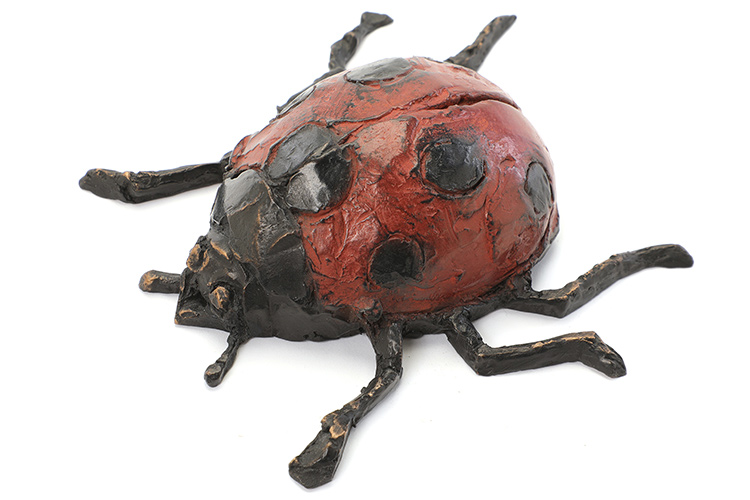 Explore Our World of Auctions During Your Summer Holiday!
Summer is upon us, and it is time to get away from the humdrum of everyday life and relax. Perhaps it is also now that you should be looking for a design classic for the living room, beautiful decorative art for the windowsill or a new painting for the art collection. At our Online Auctions, there are plenty of opportunities throughout the summer.
Our locations in Copenhagen and Aarhus are right now filled to the brim with great auction lots. Nearly 2,000 works of art, design classics, antiques, jewellery, wristwatches and collectibles are up for sale at our Online Auctions. The hammer will not fall until the beginning of August, so you have plenty of time to sit down in an easy chair with a cup of coffee and let yourself be inspired here at bruun-rasmussen.dk.
How About a Ladybug?
We have asked specialists from our various departments to highlight a number of items with estimated prices ranging from DKK 2,000-6,000 at this summer's auctions. Considering the season, Maria Rubinke's ladybug in painted bronze could be an option if you feel the need for a touch of nature in your home. The artist is best known for her macabre porcelain sculptures, where for instance chubby angels are equipped with skulls, but this particular work of art shows a different side of the internationally renowned artist. A whimsical universe can also be found in the noisy, colourful and playful works of Danish-Israeli Tal R. His art draws on everything from childhood memories and the artist's own imagination to inspiration from art history and the real world. At our Online Auctions, you can right now find one of his imaginative woodcuts, where we are greeted by two of his characteristic fantasy creatures, which in this case brings to mind some of the Danish author Benny Andersen's children's books about Snøvsen.
Mogensen's Furniture for the People and an Attainable Salto
It is no secret that design furniture from the period between 1925 and 1970 by the many well-known Danish designers is in demand on the auction market. This is also true for the furniture of Børge Mogensen, who as head of FDB's design studio in the 1940s created quality furniture at reasonable prices for Danish homes. His lifelong mission was to create practical furniture that did not hinder the many aspects of modern people's lives. At this summer's auctions, we present, for example, his light two-seater sofa with an oak frame that stands as the epitome of solid craftsmanship and comes with a beautiful patina reflecting the life that has taken place around it.
Danish pieces of decorative art have also gained a foothold in homes all over the world, and the ceramic artist Axel Salto is just one of many famous Danish craftsmen. With his distinctive organic idiom, he transcended the boundaries of the ceramic material and transformed the discipline from pottery to an actual artform. His personal guideline was an adherence to the spirit of nature, and his budding, sprouting and rifled styles easily bring to mind a teeming forest floor on a summer's day or the flora beneath the surface of the sea. Normally, Salto is associated with hammer prices of many hundred thousand Danish kroner, but you now have the opportunity to decorate your home with the most beautiful, small stoneware vase in the budded style for an estimated price of DKK 6,000.
Go Bird Watching in Kerteminde or Drink in the Atmosphere of Paris!
If your interests lean more towards fine art, there are also many choices. You can, for instance, bring a bit of bird life inside your living room with Johannes Larsen's woodcut, where he has neatly portrayed a lapwing with its characteristic feather top. Larsen was part of the Funen Painters and considered Denmark's most eminent bird painter, and you can experience many more of his birds if you take a trip to Møllebakken in Kerteminde during the summer. Here you will find the enthralling Johannes Larsen Museum, established in his private home, which once served as a progressive gathering place for painters, sculptors and writers.
If you do not feel like travelling too far abroad at the moment, you can instead bring a little Parisian atmosphere home to yourself. The artist Karl Schou was also associated with the Funen Painters and was a well-known name on the Danish art scene in the decades around 1900 but has since then been somewhat forgotten. However, his talent cannot be doubted, and he has been described as "one of Denmark's finest impressionist artists" by the Danish author and critic Henrik Wivel. At this summer's auctions, you can become the owner of one of his rare interiors from one of his many travels to the City of Lights, Paris.
The Preview Is Open All Summer
If you would like to look at some of the auctions' offered artefacts, you are more than welcome to visit us at one of our locations in Copenhagen or Aarhus. We are open all weekdays throughout the summer – view opening hours.
We wish everyone a great summer!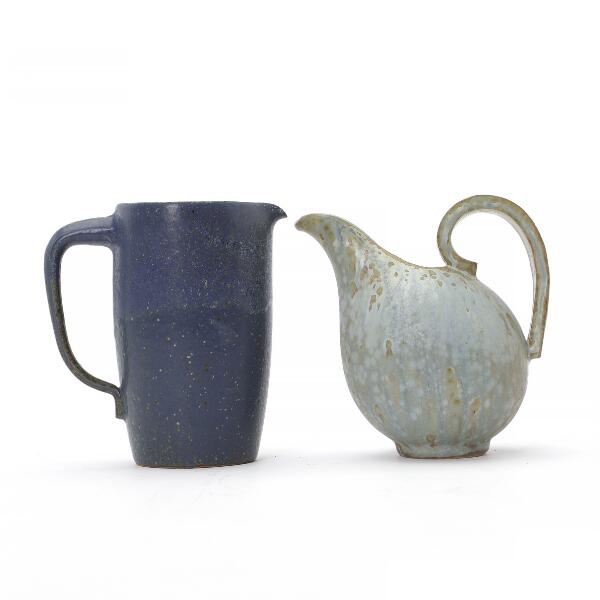 Go exploring during your summer holiday