Art Auction in Aid of Ethiopian Children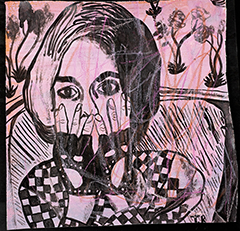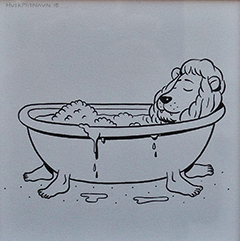 3 images
The art auction is a collaboration between ARoS, Bruun Rasmussen and the charitable organization ELSA, which for more than 20 years has been building schools in Ethiopia with the belief that education is the long-term and sustainable way out of the deep poverty that characterizes Ethiopia.
Donated Works of Art
All the works are donated by galleries and artists - including names such as Katrine Ærtebjerg, Tal R, HuskMitNavn, Cathrine Raben Davidsen, Randi and Katrine, Lilibeth Cuenca Rasmussen, Bjørn Nørgaard and many, many more.
The proceeds from the auction will go to the continuation of ELSA's school building projects in Ethiopia.
Exhibition and Auction
The auction takes place on Saturday 26 September at 12.00 at ARoS, Aros Allé 2 in Aarhus. All works of art can be viewed at ARoS already from the 16 September. Please note that you must pay admission price to the museum in order to see the exhibition and participate in the auction.
ELSA's Work in Ethiopia
ELSA stands for Ewiket Lehibret Support Association, where the words Ewiket Lehibret are Ethiopian and means "knowledge for all". ELSA's goal has for more than 20 years been to create good conditions for a solid education to as many disadvantaged children in Ethiopia as possible. Only through education can these children get a chance to improve their quality of life in the long term. ELSA is approved as an NGO and works on a popular basis, independent of political and religious interests. ELSA's work is based on voluntary and unpaid private individuals in Denmark. Read more about ELSA.
Everyone is welcome!