U.S. Shipping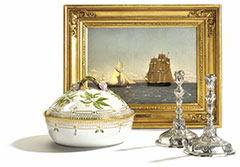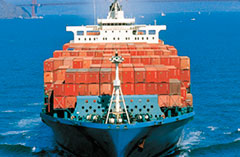 3 images
May 2022
Consolidated Shipping Services from Copenhagen to the US
You no longer need to take care of all the details for shipping across the Atlantic yourself. We regularly ship consolidated containers that reach the 'fine art and design logistics experts' at Cadogan Tate. We take care of the paperwork with the customs, and you take care of the local or national delivery from one of the reached warehouses.
SHIPPING
Your items will be shipped directly from our auction house
in Denmark to the warehouses of Cadogan Tate Fine Art in New York, Miami or Los Angeles.

Based on a POA from you, our customs broker at Aries Global Logistics will take care of the paperwork, and you will receive one final invoice for the shipment to the warehouse of your choice. 

Shipments usually take two to four months to reach your destination, depending on the current schedule.

There are up to six scheduled shipments a year.
COST
Based on the current shipping rates, the shipping costs are: 

New York - $470 per cubic meter (35 cubic feet)

Los Angeles - $695 per cubic meter (35 cubic feet)

Miami - $695 per cubic meter (35 cubic feet)

The cost includes storage, packing, shipping, insurance, administration, customs clearance, and delivery to a Cadogan Tate warehouse. It does not include the US customs fees, a minimum $90 release fee to Cadogan, or delivery to your address.

Delivery to most US destinations can be arranged with a Cadogan Tate shuttle service for an additional cost.

Local delivery within the New York, Los Angeles, and Miami metro areas based on two men for one hour is $220. Depended on specific quote.

In case your item requires special custom-made crating, we will quote you an additional cost.