Acquisitions & hammer prices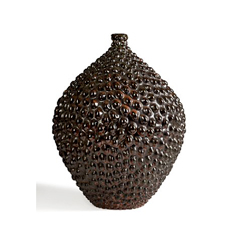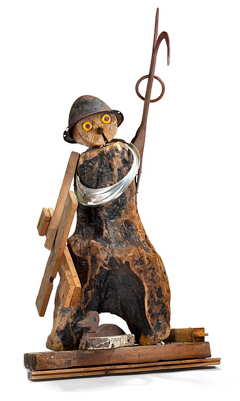 3 images
Museums buying art
Our auctions are often followed closely by Danish and international museums, and at Bruun Rasmussen, we are naturally always delighted to provide art of museum class and thus help the museums to renew their collections. The absolute highpoint of the auction was a masterpiece by C.W. Eckersberg from 1824, depicting a party on a Sunday outing along the north Zealand coast. It was acquired by the National Gallery of Denmark for DKK 1.5 million, and can already be viewed at the museum.
Thorvaldsens Museum also had its sights set on a work – i.e. a portrait of Bertel Thorvaldsen from 1841, which, after having lived in obscurity for almost 100 years, was consigned to us a few months ago. The work is the result of the remarkable coming-together of three of the big-name personalities of the day – Thorvaldsen himself and the two artists behind the portrait, the Norwegian I.C. Dahl and Prince Raden Saleh of Java. Thorvaldsens Museum was the victorious purchaser of the work for DKK 340,000. 
We regularly update the list of museum acquisitions here on our website.
Ceramic craft art sold for millions
The auction also reflected a brand new trend – an enormous demand for porcelain and ceramics. The items of this type up for auction extended over a period from the early 18th century right up until the 1960s. In the antiques department, a tray table with a beautiful tea table leaf from the former Store Kongensgade faience factory fetched a hammer price of DKK 500,000, while a 13-piece Meissen "Parrot" dinner service went for a total hammer price of DKK 420,000. Moreover, we have not previously seen such high prices for "Flora Danica" as at this auction, where, for example, twelve dinner plates were sold for DKK 125,000.    
Of the modern craft art up for auction, Axel Salto's characteristic stoneware vases and figures fared especially well. This was the largest selection of his works ever seen at auction, many of which fetched staggeringly high prices. A stoneware vase modelled in Salto's budding style broke the Danish auction record with a hammer price of DKK 1.2 million, while a large fruit-shaped vase was sold for DKK 750,000. As a whole, the selection of Salto works fetched a total hammer price of DKK 3.6 million.
Antique highlights
Other antiques also fetched sky-high prices, including a Norwegian Baroque silver peg tankard from c. 1650, which sold for a hammer price of DKK 260,000. And the same price was achieved for a colossal chandelier of gilded bronze, which is said to have adorned the halls of Prince Friedrich of Hessen-Kassel's Dehns Palæ in Bredgade. Of furniture, we can mention a pair of French signed Louis XV arm chairs by ébéniste Louis Cresson, for which the buyer had to part with DKK 110,000.
Don Quixote and the dancing shoe
The modern paintings category produced one of the biggest surprises in a work by the popular artist Henry Heerup. With a hammer price of DKK 310,000, the auction record for a Heerup work was broken for a whimsical sculpture assembled of scrap which, as the title suggests, depicts the legendary protagonist Don Quixote from Miguel de Cervantes literary classic of the same name from 1605. Heerup's painting "Danseskoen" (the dancing shoe) with its pixie, elf and sunflower followed suit and was sold for DKK 270,000. These are the highest hammer prices we have seen for Heerup's art for many years.
From CoBrA to Picasso and Warhol
Danish CoBrA art showed that it still has wind in its sails – headed by Egill Jacobsen's painting "Objektspaltning" from 1938. Jacobsen's fascination with the mask as a motif is undeniable in this work, and with a hammer price of DKK 560,000, it was the most expensive modern painting sold at the auction, closely followed by two works by CoBrA pioneer Asger Jorn, both of which went for DKK 300,000. Modern graphic art works also took a large share of the attention, including Picasso's portrait of his friend and art dealer Ambroise Vollard, which sold for DKK 105,000, while Andy Warhol's portrait of "Mao" went for DKK 240,000.
World class Nordic design
The auction rounded off in the appropriate manner with Nordic design which, in addition to the fabulous prices on Salto's stoneware, produced many surprising hammer prices on the Danish furniture classics, including a pair of "Mix" easy chairs by Kaare Klint, which went for DKK 410,000, and a Wegner desk, which belonged to Professor Herbert Krenchel, the man behind the Krenit dish, which sold for DKK 250,000.