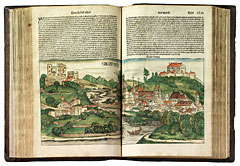 Upcoming Online Book Auctions
The next book auction is held on Tuesday 10 March. The preview takes place at Baltikavej 10 in Copenhagen on Monday 9 March and Tuesday 10 March from 10 am-5 pm.
Consignments for Bruun Rasmussen's book auctions
Bruun Rasmussen's book auctions have a large international clientele. Right now we seek interesting book collections, letters, manuscripts, photographs and works within the field of science, travels etc. for sale at our international book auctions.
For further information regarding estimates and consignments of books, please contact the department of books and manuscripts: tel +45 8818 1217 or e-mail boger@bruun-rasmussen.dk