Valuation and Counselling in Southern France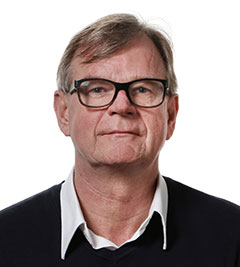 3 images
Selling and Buying at Auction 
Peter Koch values all of the contents of your home and individual items with the intent of a sale at auction at Bruun Rasmussen. He serves as your primary contact throughout the sales process and arranges transportation (including insurance) of items from France to Bruun Rasmussen's respective locations in Denmark.
In connection with purchases at Bruun Rasmussen's auctions, Peter Koch can assist with condition reports and other advice.
Home Contents Insurance
Peter Koch is authorized to draw up valuation reports in connection with home contents insurance in Southern France. Without such an approved valuation, French insurance companies require receipts for all home contents before providing compensation in the event of theft. The collaboration has initially been entered into with the insurance company Generali in Vence, but other French insurers also recognise Peter Koch as a valuer.
He also advises heirs of estates and can perform property and contents valuations in connection with inheritance valuations.
Properties in Southern France
When it comes to the buying or selling of exclusive properties in Southern France, Peter Koch offers to advise Bruun Rasmussen's customers free of charge. He has an in-depth knowledge of the property market on the Côte d'Azur and works with some of the top local and international estate agents.
If you are planning to put your property on the market, Peter Koch will arrange to advertise it on the French property market, here on Bruun Rasmussen's website and in the auction catalogues, which are sent to our quality conscious, affluent clientèle worldwide.
View a selection of the properties currently being sold by Bruun Rasmussen