A Year in Review: 2018
Both the Bruun Rasmussen family and Jakob Dupont work in the head office of Bruun Rasmussen in Copenhagen. The building that houses the company was designed by the architect Kim Utzon and stands as a large lighthouse in Copenhagen's Nordhavn neighbourhood – an area in rapid development. From the offices of the building, you can experience views of both old industrial buildings and newly-built, exclusive homes along the Northern Coast of Zealand and the Sound between Denmark and Sweden. A mixture of new and old, which is also fitting for the company's identity.
"2018 turned out to be a very good year for the auction house. As usual, we held four Live Auctions over the course of the year as well as Online Auctions almost every day of the year. This resulted in a revenue of more than half a billion Danish kroner. We are proud that for the sixth consecutive year we are looking at a very fine annual result. We have truly solidified our position as Scandinavia's leading auction house," says Jesper Bruun Rasmussen.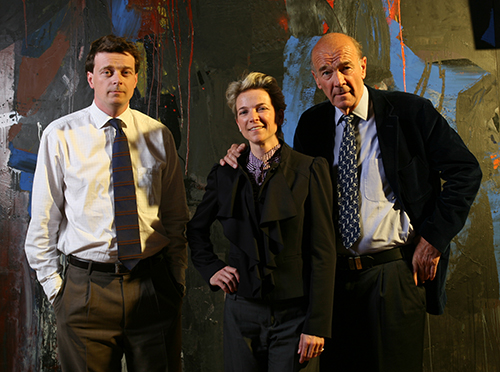 The second and third generation of the Bruun Rasmussen family business, Frederik, Alexa and Jesper. 
Million Kroner Hammer Prices in Copenhagen
At the end of last year, we could celebrate the company's 70th anniversary with a major Live Auction in the old saleroom where it all began back in 1948:
"It's safe to say that we managed to celebrate the occasion in style since the anniversary auction was our largest auction since the financial crisis in terms of revenue. On the whole, the year offered many happy surprises. In total, approximately 70,000 items came under the hammer, and the price settled above a million kroner no less than 19 times. The year's highest hammer price of DKK 4.8 million was achieved by an "Old Master" painting from 1625 by the Dutch Baroque painter Pieter Claesz. It was bought by the Nivaagaard Collection – an art museum north of Copenhagen," says Jesper Bruun Rasmussen and continues: "The interesting thing this year was that these hammer prices in the millions were achieved in a wide array of our categories – ranging from Danish Golden Age paintings and Chinese Buddha figures to Danish royal jewellery and a significant design icon in the shape of a grand piano, which Poul Henningsen designed in the early 1930s."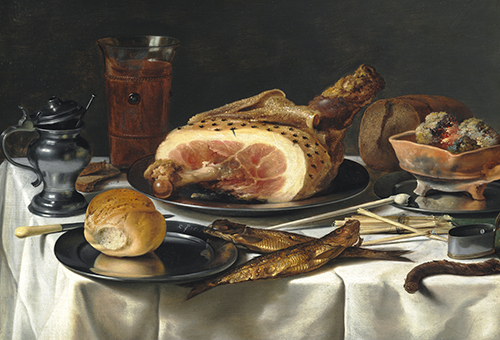 Pieter Claesz: Breakfast Piece. 1625. Signed. Oil on wood. 43.5 x 62.5 cm. Purchased by the Nivaagaard Collection for a hammer price of DKK 4.8 million in the spring of 2018.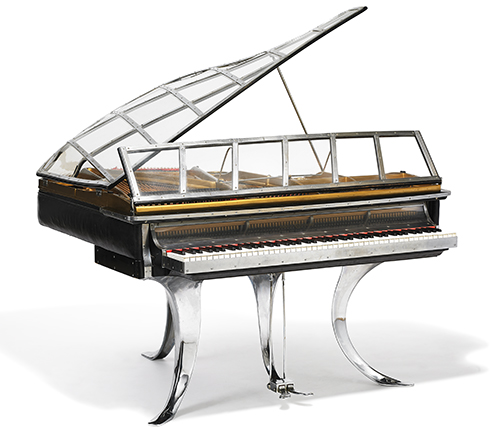 Poul Henningsen: "PH Grand Piano". Designed 1931. Black stained wood, steel, black leather and perspex. Sold at the anniversary auction in December at a world record price of DKK 2.45 million.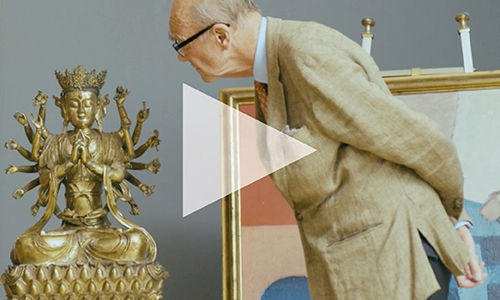 Film: Experience the highlights of the auctions in 2018.
From a Local to a Global Auction House
In recent years we have strived to become a more accessible auction house. Coinciding with a general societal interest in art, design and reusability, the project has succeeded very well. We can see that many more people today now participate in our auctions.
"In a way, we've probably been able to dust off some of the misconceptions about our company and become a little less exclusive in the view of the public. People have come to realize that you don't need to be wealthy or a connoisseur to buy something at an auction. At the same time, we have been able to harvest the results of our effort to internationalize the company. Our international customers have found Bruun Rasmussen to be a fine alternative to the major auction houses in London and New York, and this has made us a significant player on the international art market. In short, we have gone from being a local to a global auction house, and today our customers come from all over the world," says Jakob Dupont.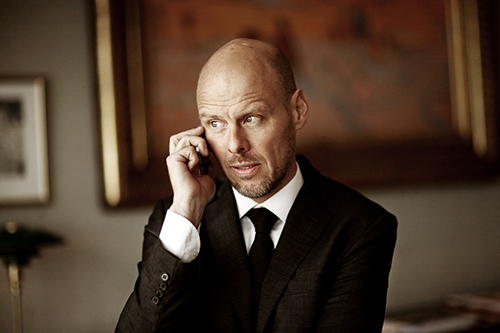 CEO, Jakob Dupont.
One Auction House – Three Types of Auctions
The year's major initiative was the launch of the new auction type "Direct Auction" (link), which takes place online at bruun-rasmussen.dk. From the comfort of your home, you can buy and sell items within the same categories as our other well-known auction types – Online Auction and Traditional Auction. Our experienced specialists are still responsible for the valuation of the items, but the price level of the individual items is much more affordable than at our Online Auctions, and the seller takes care of the photography and shipment of the item. This enables the seller's commission and buyer's premium to be lower than with the other auction types. 
"As an auction house, we now have three legs to stand on – Live Auction, Online Auction and Direct Auction, which gives us a much firmer foundation and makes us more competitive. This new initiative will most likely be the beginning of a change in the auction industry as a whole. For us, the initiative is part of an effort to become a more accessible auction house. Instead of basing our business on exclusivity for the few, we now also offer quality for the many," says Jakob Dupont. 
What Lies Ahead
At Bruun Rasmussen, we have a positive outlook on the future and look forward to meeting art collectors and the many art objects that will come through our auction house during 2019. At the same time, we are pleased to invite both old acquaintances and newcomers to our upcoming events in 2019. Already from 21-25 February, we welcome you to this year's first preview in Copenhagen, followed by a Live Auction of Art, Antiques, Design, Jewellery, Wristwatches and much more.
We wish you a happy new year and hope to see you soon!