Want to Be a Part of Our Anniversary Auction?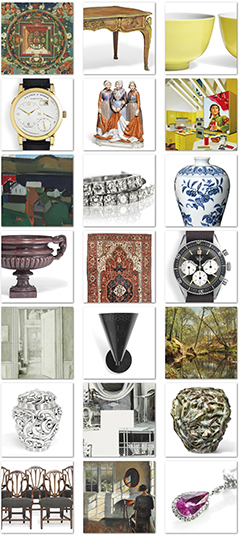 A "Big-0" anniversary is definitely a cause for celebration, and we are planning a cracker of an auction. At the same time, we are pulling out all the stops to promote the anniversary auction internationally. One of our many initiatives involves three previews in London before the auction, where we will be exhibiting a number of highlights to a large international customer base. This is being done in conjunction with Asian Art Week, Russian Art Week as well as at the Danish Embassy. 
Consignments for the Anniversary Auction
The anniversary auction will have a broad selection, so we are looking for art, design, antiques, jewellery and wristwatches. There will also be a special emphasis on CoBrA artwork and objets d'art from Asia and Russia. 
Please get in touch with us if you have any items you are considering selling at auction. We are always available for a free, non-binding valuation on weekdays and Saturdays at our locations in Copenhagen and Aarhus. You can also use our online valuation service.
 
The deadlines for consignments to the anniversary auction are as follows:
 
Wednesday 3 October: Art and decorative art from Asia and Russia

Wednesday 10 October: Silver

Monday 15 October: Antiques, jewellery and wristwatches

Monday 22 October: Fine art and drawings

Monday 29 October: Modern art and design
 
We hope to hear from you!