Jesper Bruun Rasmussen Turns 75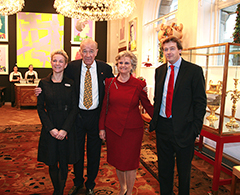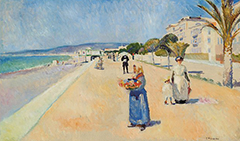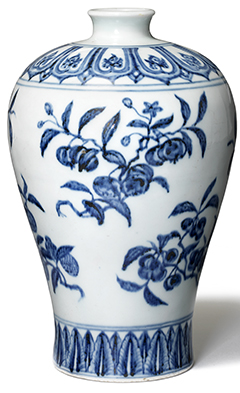 5 images
Owner of a prestigious auction house, art connoisseur par excellence and crowd-pleasing auctioneer – Jesper has been part of the Danish art market for almost six decades and is also a well-known figure far beyond the borders of Denmark. Together with his two children, Alexa and Frederik, he leads one of Scandinavia's largest and oldest auction houses, Bruun Rasmussen Auctioneers of Fine Art, where tradition and innovation go hand in hand.
A Life in the Service of Art
Work takes up quite a bit of Jesper's everyday life. He spends his days at the company's main office in Copenhagen's Nordhavn as well as at the old salesrooms in Bredgade, located in the centre of Copenhagen. What still motivates him is the detective work involved when a rare artefact is placed in front of him and he has to find out where it is from, how old it is, and perhaps most importantly – what its estimated value is. Jesper is happy to share his knowledge, and the company's experts often confer with him. Through his many years working with art, he has gotten to know many of the auction house's customers and artists as well as the Danish and international museum worlds. When Jesper is not engaged in valuations or hosting auctions, he travels around the world to visit exhibitions, attend art conventions and follow the activities of the major international auction houses.
Born into the Business
Jesper grew up in the Christianshavn neighbourhood in Copenhagen as the son of Arne Bruun Rasmussen, who founded the auction house in the heart of Copenhagen a few years after the Second World War. On afternoons after school ended at the Østersøgade School, Jesper stopped by Bredgade and always got a customary cup of hot chocolate, talked with employees, and helped out where he could. Originally, Jesper wanted to become a cabinetmaker or architect, but the father had other plans for his son:
"Given that Denmark had some of the finest people within both fields at the time, it was probably good that I did not try to apply myself to these professions. But I managed to learn a lot about wood as a material from my woodwork classes after school," says Jesper.
To run an auction house requires an international perspective on the business, so instead of attending high school Jesper was sent on educational travels to England, France and the United States, where he learned to speak the local languages ​​and gained an insight into the art world at a global level. He worked at places such as Sotheby's in London and Parke Bernett in New York, and during his travels art truly began to catch his interest. At the age of 18, Jesper returned home to Denmark and became an apprentice at his father's auction house.
From a Local to an International Auction House
A lot has happened since Jesper inherited an ivory auction hammer and the auction house from his father in 1985. At that time, the company had only a few employees and only sold older paintings and antiques, primarily to Danish customers. The foundation of the company is still the traditional auctions in Bredgade, but daily online auctions were added to the business model in 2004:
"Our online auctions have proven to be a very good investment. Our talented IT department is constantly at work on further developing the platform, and we often receive inquiries from international auction houses seeking advice and guidance on how to run online auctions. We can't be anything but proud of this!" says Jesper.
More than 100,000 lots with artwork, design classics, antiques, jewellery and wristwatches come under the hammer each year at the two types of auctions and are sold to customers all over the world. Today, the company employs approx. 135 employees and has representatives all over Europe and in the United States and Asia.
Recognized at the Local Bakery
Undoubtedly, the customers of Bruun Rasmussen Auctioneers of Fine Art once consisted of a more exclusive clientele, but the online auctions and the more affordable art and design at these auctions have allowed the auction house to reach a far wider audience today. Something else that has breathed life into this development is Jesper's participation in various television programmes. This includes a show such as "Kunstquizzen" (The Art Quiz) on the Danish TV-channel DR, and the TV-series "Auktionshuset" (The Auction House) has been very popular in Denmark and has been running on national television for several years now – making Jesper a national treasure in the eyes of the Danes. It is no longer only the elite who knows the connoisseur from the auction house – today, Jesper is recognized on the street and at the bakery on Sunday mornings, where people often strike up a conversation with him.
Jesper as an Actor
But it is not only on television that Jesper has made appearances. In 1985, he by chance met the Danish film director Henning Carlsen from Nordisk Film and the American actor Donald Sutherland at the airport. They told him that they were in Copenhagen to film the movie "The Wolf at the Door" about the French artist Paul Gauguin. The meeting resulted in a scene in the film, where Gauguin's paintings are up for auction to finance a second trip to Tahiti, being taped in the salesroom in Bredgade – with Jesper in the role of auctioneer. The film premiered in 1986 at the Venice Film Festival:
"It was a fun experience to be part of the film. The salesroom was decorated with large reproductions of all of Gauguin's colourful Tahiti paintings, which today are located at leading international museums and in private art collections. Horse-drawn carriages rode up and down Bredgade outside the auction house, and I myself was placed in the makeup chair and made thoroughly unrecognizable with a moustache and morning dress. The film was based on a period of Gauguin's life in the first half of the 1890s, where he had returned to Europe after a trip to Tahiti. His artwork did not suit the taste of the time, and so there were only a few bids on the paintings in the auction scene. Historically, this has often been the case – every time period has fostered its own great artists, which were only recognized much later. It's important to know when to strike when you collect art, and this is still true today!", Jesper explains.
Unforgettable Sales
Jesper has a memory as few others – he can remember thousands of auction lots he has had under the hammer over the years. Among the most remarkable of his sales is a painting from southern France by Norwegian painter Edvard Munch, which he sold for DKK 6.9 million back in 2006. Not to mention the Chinese Ming vase which with a hammer price of DKK 12 million in 2016 became the most expensive lot in the history of the auction house. For Jesper, each auction is like opening a new treasure chest, and he is constantly fascinated by the motifs, craftsmanship and the stories behind all the auction lots.
Telling Anecdotes
Jesper enjoys telling anecdotes from his long career in the art world. One of them is from when he as a young man was preparing a preview in Bredgade. He was placing an abstract painting on the wall when a gentleman behind him said: "It's hanging upside down." Jesper, who believed that he knew what he was doing, asked the person how he could tell. "I'm the artist," replied the CoBrA painter Asger Jorn.
And Privately...
Privately Jesper lives in Taarbæk north of Copenhagen together with his wife Birthe, whom he has been married to since 1970. In addition to the children Alexa and Frederik, three grandchildren have since then joined the family Bruun Rasmussen.
Reception in Bredgade
Jesper's 75th birthday will be celebrated on Thursday, 23 November at the opening of the newest preview at Bredgade 33 in Copenhagen prior to the international Christmas auction.