The Year in Review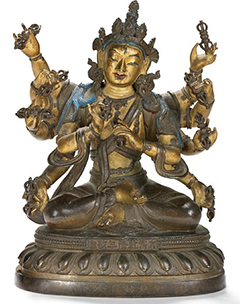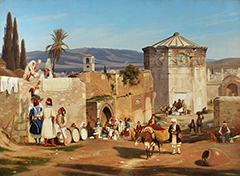 5 images
A review of the year for me will obviously always consist of a look at some of the most remarkable works of art, sale prices and events that we have experienced during the year.
Modern Art Sold for Millions
One of the things I will remember 2015 for is without doubt the many million kroner sales. We had 15 in total, and this year's ultimate highlight in this regard was sold in September for DKK 4.5 million (€603,000). It was a piece by "The Painter of Black," France's greatest living artist Pierre Soulages. With the year's second highest sale of DKK 2.1 million (€280,000), we helped an auction lot come full circle, when a large tapestry by Le Corbusier that had been owned by the architect Jørn Utzon, went to the Sydney Opera House, which was originally designed by Utzon. The Opera House could therefore be considered the perfect home for the tapestry, where it can be seen in "The Western Foyer" from February 2016. At the most recent auction in Bredgade we also achieved a world record on the auction market with a monumental painting by Per Kirkeby that went for DKK 1.6 million (€215,000). At the same auction, we sold Pablo Picasso's giant ceramic vase "Tripode," which is decorated with the face of the artist's muse Francoise Gilot. It achieved a hammer price of DKK 1.1 million (€147,000).
Fine Art and Antique Sales
We also had several million kroner sales during the year within the fields of fine art and antiques. A bronze Buddha found its way to an auction with an estimated price of DKK 300,000-400,000. It had been commissioned by Emperor Qianlong (who ruled between 1735-95) to either a temple in the Forbidden City or the Summer Palace, and it was sold for an impressive DKK 1.8 million (€240,000). Queen Anna Sophie's cabinet from Clausholm Castle was sold for DKK 1.5 million (€200,000), while a Skagen painting by Laurits Tuxen, depicting the artist's daughters, Yvonne and Nina, in the company of Vibeke Krøyer, achieved a record sale of DKK 1.8 million (€240,000). We ended the year with a grand Danish Golden Age auction, and here we also saw million kroner sales with Martinus Rørbye's fine depiction of the Tower of the Winds in Athens, which went for DKK 1.65 million (€220,000), and a large seascape with the frigate "Nymph" by C.W. Eckersberg that was sold for DKK 1.5 million (€200,000).
Denmark's Most Expensive Coin
One of the year's most spectacular sales, however, was something as modest as a coin - a double speciedaler from 1658 that was struck in Norway during the reign of Danish King Frederik III. Prior to the auction it was consigned for valuation by a private person who inherited the coin in 1982 from a family member with Norwegian roots. Since then it had been stored in a box along with other heirlooms. The man doubted that the contents of the box had any value, but nevertheless he took the trip to our department in Aarhus. The staff 's jaws dropped to the floor at the sight of the coin, which had so far gone unregistered. It is believed to have been intended for the king's cabinet of curiosities in Copenhagen. The coin ended up being sold at auction in November to a Norwegian collector for a hammer price of DKK 1.15 million (€155,000) and became Denmark's most expensive coin ever sold.
International Outlook
Bruun Rasmussen is today a recognized international auction house, which also means that a larger and larger part of our clients reside abroad. Although we wish to remain rooted in Denmark, our international level of sales also entail that we need to constantly keep our eyes out for new markets. Therefore, we do a lot of work to promote our auction house abroad, and this year we have organized exhibitions and events in New York, London and Paris, and visited several trade fairs, such as the International Antiques Fair in Hong Kong, Tefaf in Maastricht and Design Classic in Dusseldorf.
A New Auction Year Awaits
2015 has been dominated by exceptional art, million kroner sales, auction records and a great turnover for the company. But even though the year has surpassed all expectations, this is not the time to rest on the laurels. A new year is right around the corner, and on 1 March we will hold the first international auction in Bredgade, where we focus on one of the greatest names in the history of Danish art, Vilhelm Hammershøi. We have already received a large interior, one of his rare landscapes from Gentofte and a portrait of his wife Ida.
Merry Christmas, Happy New Year and see you in 2016!
Jesper Bruun Rasmussen